GIVE THE GIFT OF A LIVE PLANT
TO SOMEONE WHO IS UNDER THE WEATHER
When someone you care about is in the hospital, and you want to send something to brighten their day, a live plant can do wonders to put a smile on their face. Incredibly, the American Society for Horticulture Science says flowers and plants in people's hospital rooms can even reduce their hospitalization!
If someone you care about has taken ill and under the weather, saying "I hope you feel better soon" with a fresh plant from Roadrunner Florist  can be an excellent want to show you care. Knowing the type of plant that will work best for people in hospital rooms can help you make a selection that not only looks beautiful but also fits your loved one's needs. Here are a few wonderful ideas to get started.
Green plants for someone who is ill
People who are ill and spend a significant amount of time in bed will appreciate the beautiful greenery of a plant, but they do not necessarily have the ability to spend a lot of time taking care of them. For this reason, the Peace Lily or the Dieffenbachia are great options. These plants require minimal care and only a little light, which makes it easy for the patient to enjoy the beauty of the plant without it becoming a burden on the person recovering.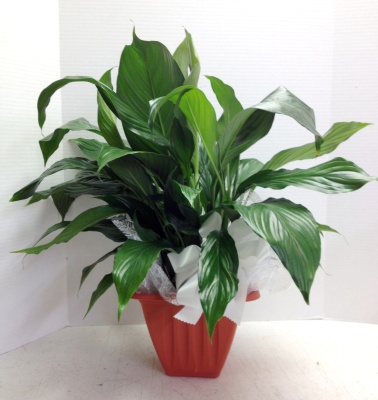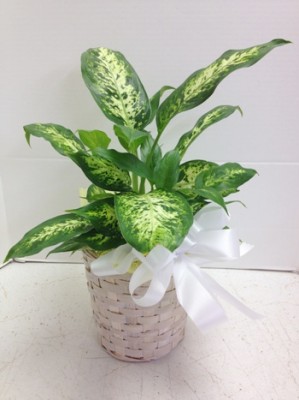 Traditional Peace Lily                                    Dieffenbachia
Combining plants is another option to brighten up a dreary hospital room. Choose Assorted Green Plants and Flowers or Save the Planet!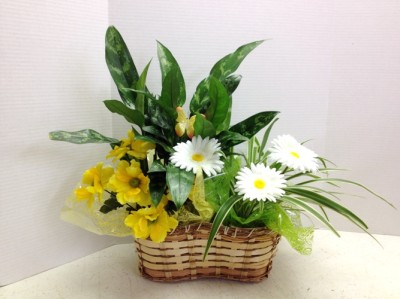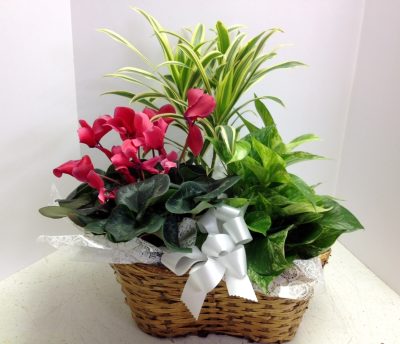 Assorted Green Plants and Flowers                           Save the Planet
We always call the hospital to make sure the recipient can have the beautiful plant before we deliver. Sometimes they are in ICU and can only have silk (we can take care of that for you, too).
B Mathison posted this Testimonial about our ICU customer service:
"Boy, am I glad I found Roadrunner Florist. I was looking for a gift for a friend in at St. Joseph's Hospital. I hunted all over the Internet (most of the listings aren't real flower shops anyway) and then I called the hospital. They recommended Roadrunner Florist. I'm so glad they did! Anyway, I spoke with Tina. She's terrific! She owns Basket Express, which she told me is a gift basket shop inside Roadrunner Florist. Anyway, my friend was in the ICU at the hospital where she couldn't have flowers, so Tina suggested I send cookies and fruit with a teddy bear and a couple balloons. Let me tell you, that was the best idea ever! My friend was able to enjoy the goodies and share them with her family and even the nurses at the hospital! I would recommend Tina and Roadrunner Florist and Basket Express any time! They're great!"
Sending a beautiful green plant will brighten up the hospital and let your loved one know you are thinking about him.  We look forward to helping you find that perfect gift!
Pamela and Tina
Roadrunner Florist, Phoenix
602-246-1271