I know we're inundated with the holidays on TV, on social media, in stores and online.  But we need to remember there are other days of the year, too, including Birthdays and Anniversaries.
We love celebrating happy occasions with you! That's why our website RoadrunnerFlorist offers so many options for exciting days like birthdays, and anniversaries.
Do we have favorites? You bet'cha!! Here are a few birthday arrangements that are our best sellers!
Birthday in a Bag! This is a happy floral arrangement that people love!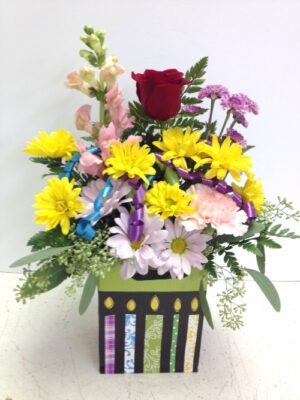 Another terrific arrangement for a birthday is our Happy Roses in a Cube.
Men have birthdays too!!  They like our Bird Landing Bouquet!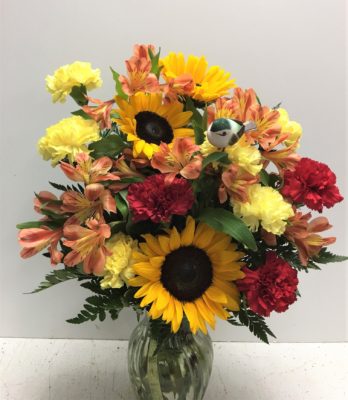 It's so important to remember anniversaries, especially at this time of year, when we get involved in the other holidays and sometimes these special times slide by. Don't let that happen to you!
Contact us NOW and we'll put the date in the delivery queue for you!
Celebrate an anniversary with our Hawaiian Spectacular Bouquet. It's a one-of-a-kind Pamela creation that says it all!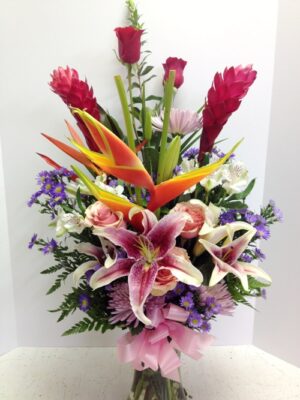 Our best seller for anniversaries is Marcia's Florals.  Custom designed for our friend Marcia, people from all over the country love this arrangement for happy occasions!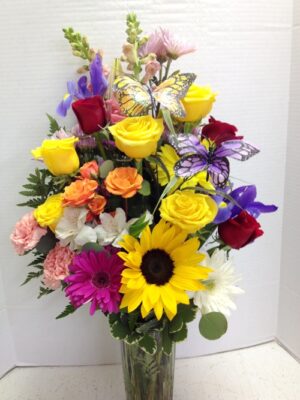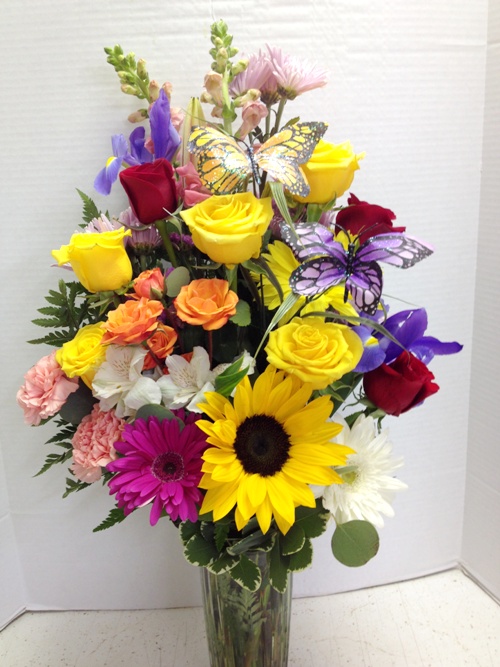 If it's mom and dad who are celebrating an anniversary, or even grandma and grandpa, then consider sending our Box of Butterflies! It's just the right size and just the right sentiment!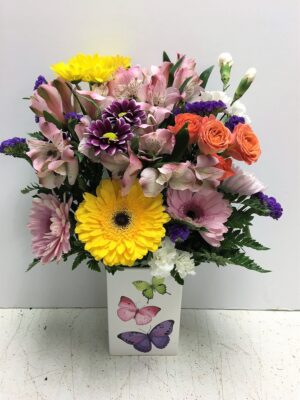 When the occasion is so special that words simply aren't enough, then our Love Those Birds tropical  arrangement is appropriately perfect! Tell her (or him) that you love her today, today and tomorrow!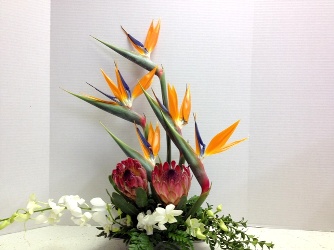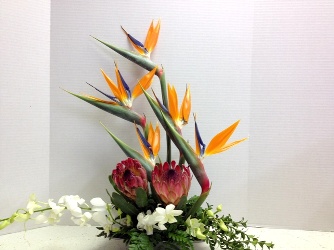 We know you're busy thinking about the holidays! We know you have a lot on your plate this time of year. Let us take the stress out of remembering Birthdays and Anniversaries by ordering your custom designed floral arrangements TODAY and we'll deliver on the special day!
We look forward to hearing from you!
Pamela and Tina
602-246-1271
2007 W Bethany Home, Phoenix, AZ 85015