Get Silk Flowers
Get Silk Flowers! Pamela E Smith, Michigan State University Floriculture Graduate, floral design lecturer and acclaimed floral design judge, is offering a SILK FLORAL REJUVENATION SPECIAL to all of our florist customers!
Maybe you've got Silk Flowers that need a little bit of refreshing or a little "lift". Maybe you've changed your color palette and need your silks replaced to fit into the new color scheme. Maybe you've moved them from one place to another and they're "just not right"!
THROW THE OLD FLOWERS AWAY or give them to Goodwill, and bring in your favorite container. Might be a vase or basket, or even a ceramic bowl. Whatever you have, and whatever you'd like, Pamela's your problem solver designer girl!
Get $5.00 off your Silk Floral Arrangement when you bring your container to Roadrunner Florist for silk floral rejuvenation!
OR
Purchase a container from our large selection of vases and baskets!
Some designs can be created while you wait!
Silk flowers are so beautiful (and easy care) that you won't be able to tell they're not real (except that you don't have to water them).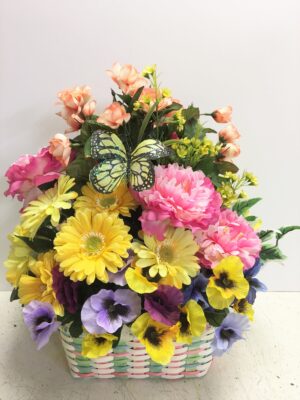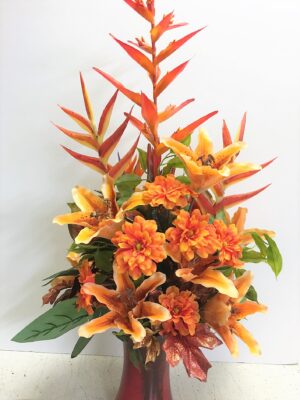 Designs can be all greenery, greenery with flowers, or all flowers! Pamela can add birds, butterflies or special occasion picks as she designs an arrangement that's specifically for you!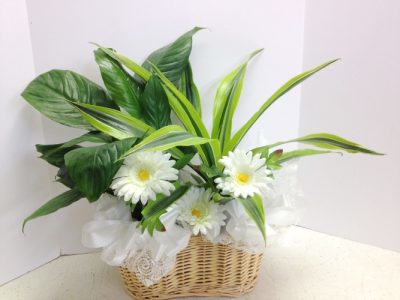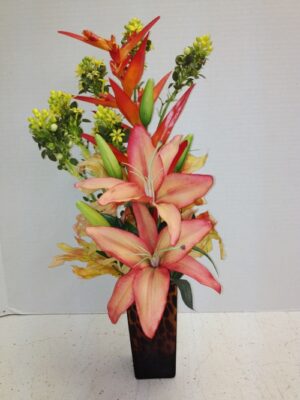 Let Pamela freshen up your green plants by adding colorful silk flowers. You'll still have to water the plants, but they'll bloom forever! Bring your plants into the shop (2007 W Bethany Home, Phoenix, AZ 85015) and you can choose the colors and flowers that match your motif.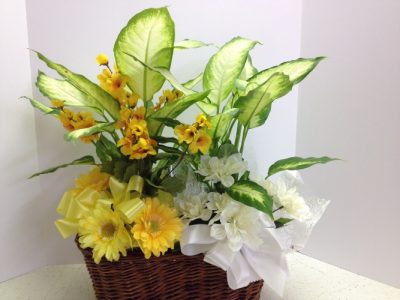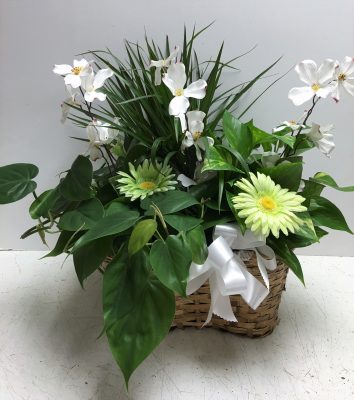 You can also choose life-like silk flowers to poke around your garden or swimming pool to bring "life" to your outside in the heat of the summer and year-round!
Don't forget! Bring in your favorite container or plant or choose a terrific container from the hundreds that we have at our store, and let Pamela design a forever-long-lasting silk floral arrangement that's perfect for you!
We know you'll be thrilled when you GET SILK FLOWERS from Roadrunner Florist!
Pamela and Tina
Roadrunner Florist
www.roadrunnerflorist.com
2007 W Bethany Home, Phoenix, AZ 85015
602-246-1271