Help! We need a name!
Please help us name this beautiful floral arrangement!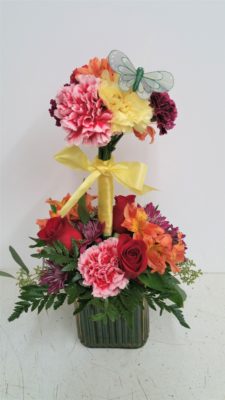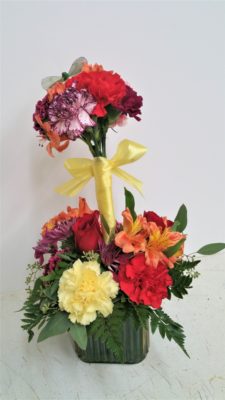 Sent from a very nice lady to her brother, she requested carnations, roses, mums and altroemeria in the masculine tones.
I'll admit it! I'm all washed up when it comes to new names! We have over 500 unique floral  arrangements on our website roadrunnerflorist and I'm out of ideas! I need your help!
Do you have any clever ideas for me ? You can put them here, on the email, or on the blog itself. Gee, it sure would be nice if you would help me today…
On another note:
In the past I had a contest to name an arrangement. I asked my friends to give us the name of a lady who means a lot to all of us. There were 14 names submitted, and the one lady who received the most votes (198) was Michelle Binaghi of Jakob's Ladder.  Here is the Marvelous Michelle, which is one of our best selling floral arrangements!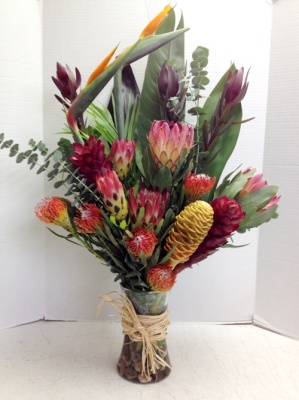 So you see, it really does help if you'll contribute your creativity to naming our floral arrangements! You will see your name IN STARS on our website!
Thanks in advance!
Tina
Roadrunner Florist
2007 W Bethany Home
Phoenix, AZ 85015
602-246-1271