You may have heard of International Women's Day, or perhaps seen the logo somewhere, but what is this day really about?
International Women's Day is a global celebration of social, economic, cultural and political achievements of women that takes place on March 8. First observed in the early 1900's, International Women's Day is also a call to action for accelerating gender equality.
It's an opportunity to not only celebrate the achievements of women but also a chance to take action as an individual or organization to help raise visibility and awareness in order to help drive positive change for women and accelerate gender parity across the world.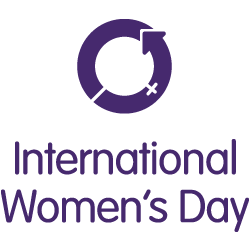 Every person – women, men and non-binary people – can do their part in helping drive better outcomes for women by becoming responsive and responsible leaders in creating a more gender-inclusive world. The World Economic Forum predicts that the gender gap won't close entirely until 2186, so International Women's Day provides an opportunity for ground-breaking action that can drive greater change for women.
Each year we use this day as an opportunity to understand our value in the floral industry.  More than 50 years ago, when Pamela E Smith graduated from Michigan State University Floriculture, she became a female business owner in a man's world. Imagine the changes she's seen over half-a-century, not only in this industry but around the world!
Talented men and women express their creativity through floral design, and share their education and expertise with you every day.  Sharing these moments of joy brings happiness into our lives every day! That's one reason I take the time to write these blogs and share pictures with you.
Here are some happy people who have recently graced our shop.  They are proof that both men and and women enjoy flowers equally!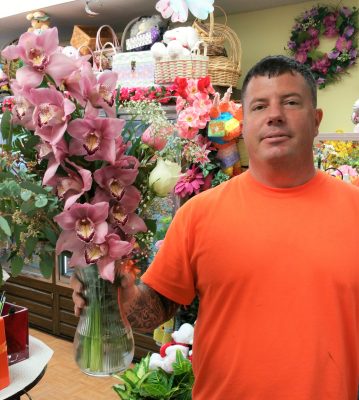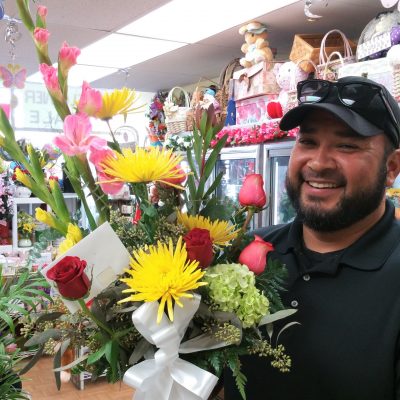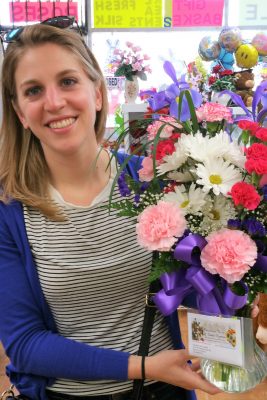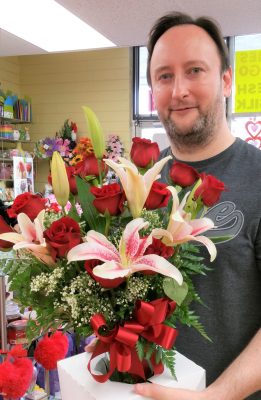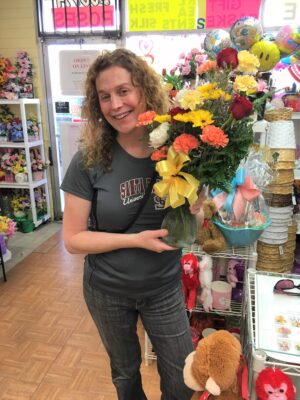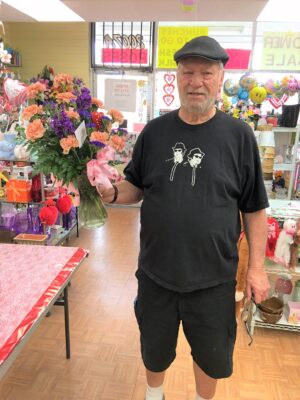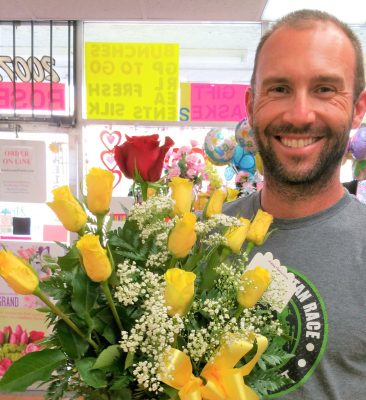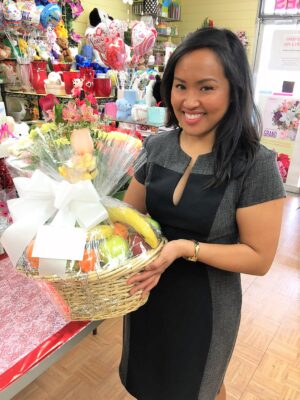 What do these customers have to do with International Women's Day?
They are an example of America! American men and women who come into our shop. Casually dressed in shorts or blue jeans, or dressed in black for a funeral, whether taking flowers home to enjoy or to their significant other, each one is breaking ground for men and women to receive mutual respect, love, and yes, flowers!
On March 8 we will celebrate International Women's Day with an extra special THANK YOU to people like Pamela, who has broken the corporate glass ceiling by owning a small business in one location in Phoenix for more than 38 years.  If she can do it, then you can too!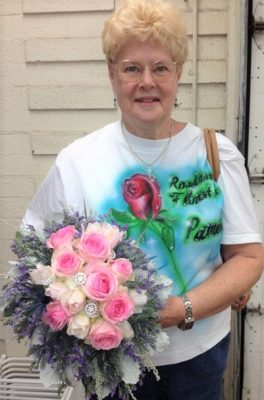 We invite you to share your support through social media by downloading and printing the #BeBoldForChange selfie card. Co-branding is encouraged and you can promote your support for bold action on any social media channels including Facebook, Twitter, LinkedIn, Instagram and Youtube.
Better yet, visit our Facebook page or our Instagram Page! Talk to us! Tell us about the women in your life! Share your stories! Tell us how you are making changes in your life that impact others. We'd love to hear from you!
Happy International Women's Day!