Let's Do Plants
Let's Do Plants by The Plant Doctor! Yes, Pamela E Smith, owner of Roadrunner Florist and Michigan State University Floriculture Graduate, has been known all of her adult life as The Plant Doctor.  That means she really knows her plants!  The plants that do well in the desert southwest are different than the plants she knows and loves from Michigan, because they have this thing we don't have: Humidity!  And since we treat our plants (and our flowers) as if they were our children, we only offer INDOOR plants that will thrive and survive through our summer heat.

When you're ready to send a plant to a loved one or friend in Phoenix, let Pamela at Roadrunner Florist point the way! Our inventory changes with the season (yes, we have seasons in Phoenix) and availability. But you are guaranteed the freshest, most beautiful, stunning green plants around!
We named this Save The Planet because fresh green and blooming plants are fabulously designed together.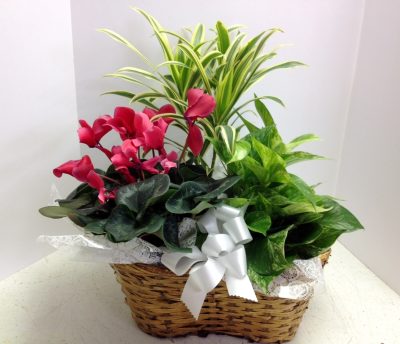 Because plants absorb carbon dioxide and release oxygen, and a 1989 NASA study suggested houseplants  and their root systems, soil and bacteria absorb indoor pollutants like benzene, trichloroethylene and formaldehyde. … That said, several small studies have found health benefits associated with indoor plants.
Our Happy Croton is a frequent visitor to the flower shop. It visits, but it doesn't stay long, because it likes to go home with YOU!  It's one of the plants that people choose when they're on the way to the hospital or a retirement party.  We love to decorate it with flowers (are they fresh or are they silk?) so they sparkle and shine while they brighten the room or the party!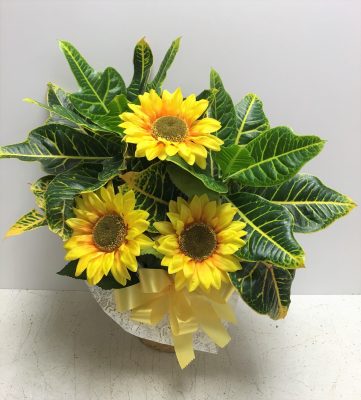 One of the materials that plants produce as they make food is oxygen gas. This oxygen gas, which is an important part of the air, is the gas that plants and animals must have in order to stay alive. When people breathe, it is the oxygen that we take out of the air to keep our cells and bodies alive.
Assorted Green Plants from the Plant Doctor is a beautiful combination of available green plants and silk flowers. Perfect for a new office or grand opening, these are long-lasting plants that will "bloom" forever!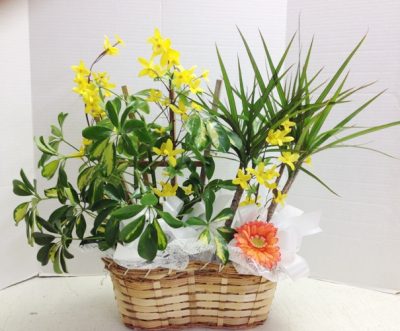 A Diefenbachia is easy care and long lasting.  It's one of the plants that we often add to another plant to create a  unique plant garden.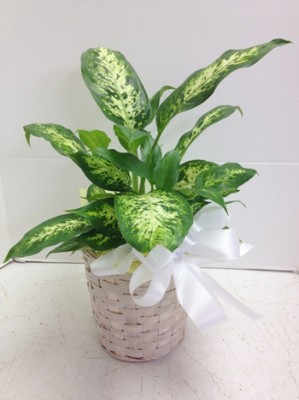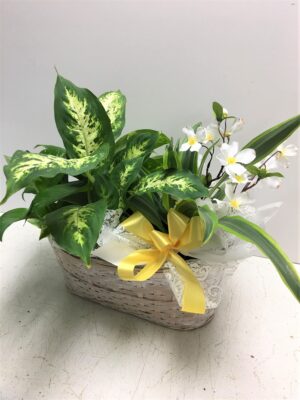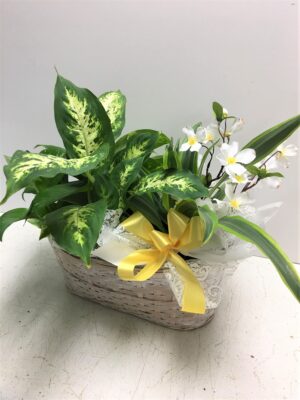 Because I know you'll be thrilled to see how placing a plant in a baby's room or nursery can improve the quality of life, I'll write about that soon! Watch for it!
Pamela and I look forward to hearing from you soon!
Roadrunner Florist
Phoenix, AZ