Description
We Love Peach!
By now, you know Roadrunner Florist is a real, local, flower shop in Phoenix, Arizona. You also know we custom design every arrangement we make, and you know we have real people who professional deliver our creations for you.
One of our favorite drivers is Peach. Yes, that's her nick-name, and frankly the only name I've known her to use for more than 20 years! (In real life her name is Donna, but that's beside the point!). She was given the name "peach" by her grandmother when she was born because her cheeks were so peachy!
Peach is one of our favorite ladies. We love it when she helps us deliver flowers 3 times a year: Valentine's Day, Mother's Day and Christmas.
I couldn't resist posting this great picture of our fabulous Peach. If you're lucky, she'll be the lady delivering flowers for you!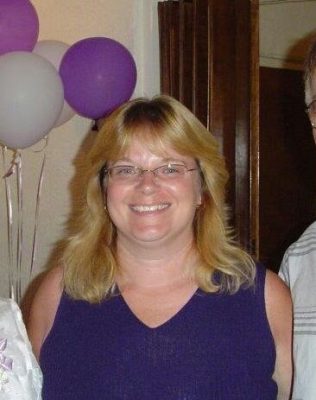 We're happy to name this pretty peach-y  corsage after our friend Peach. It's soft and pretty (just like she is) and it's perfect for a prom, for Mother's Day, for Easter or any happy occasion.
Sorry, but we do not deliver corsages.