Description
Maxine
Meet Maxine! She's a stunning rose floral arrangement that's perfect for fall!
There's no question that red roses are incredible by themselves.  Pamela says  adding flowers brings out the "flavor", like adding salt and pepper when you cook. We can add lilies,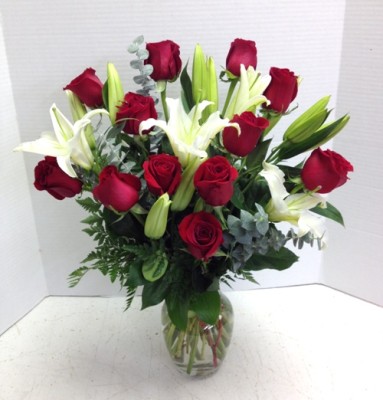 Or Gerbera Daisies.
/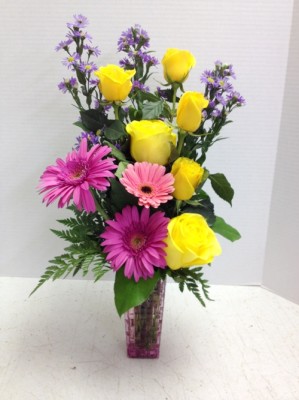 For Autumn, we present Maxine! She's a mixture of red roses, orange roses and sunflowers! What could be more perfect that this?
Let us know if you'd like another color combination by calling Roadrunner Florist at 602-246-1271. We are here to help you look good!