Description
A Perfect Centerpiece
Our Perfect centerpiece is as unique as you are. Custom designed in the colors of your choice, we design a floral arrangement that's perfect for a round table for 6, 8 or 10.
Here are a few pictures of examples of the Perfect Centerpiece centerpieces.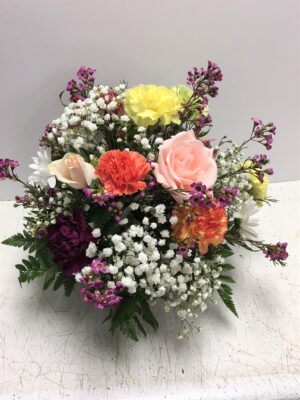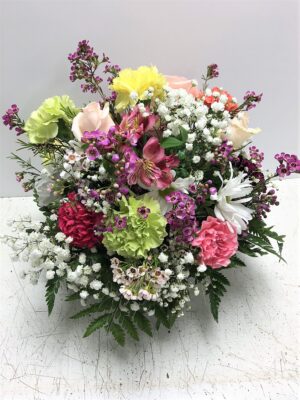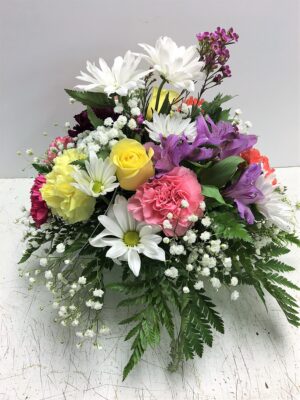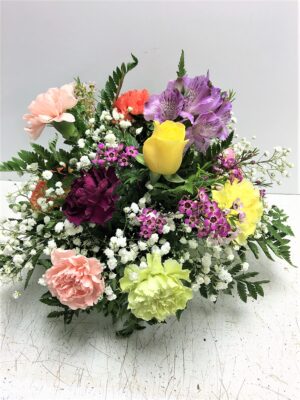 Because these are custom designed, you choose the flowers and colors and we'll work our magic for you!
Call 602-246-1271 and talk to Tina or Pamela. Your event will be more festive with beautiful centerpieces from Roadrunner Florist.
Here are other centerpieces that you might consider. Yellow and White.   Centerpiece Bowl.     White Floral Centerpiece.  Large Festive Centerpiece.