Think Pink, especially in October! As you know, October is Think Pink month, the time for awareness of breast cancer. Don't think this is a female concern, it's both genders who can be affected by this horrible disease.
Many of our friends and family have fought AND WON. Many still fight.  Thinking Pink in October is a way to support and send love for everyone. We love you, Elaine, Valerie, Renee, Gloria, oh so many  more…
We have a page on our website devoted to Pink Roses.  It's a great place to start! Sending Pink Roses is the best way I know to tell her you love her, you're proud of her, and you're always here for her! Check it out!
http://roadrunnerflorist.com/product-category/specialty/roses/roses-pink/
It's pink, pink with red, pink with yellow, well, mostly pink!
Then we have favorites.  We love our A'la Pinks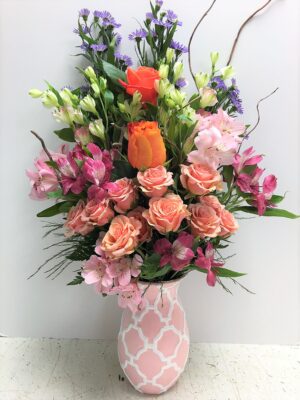 And we love Penelope's Pink!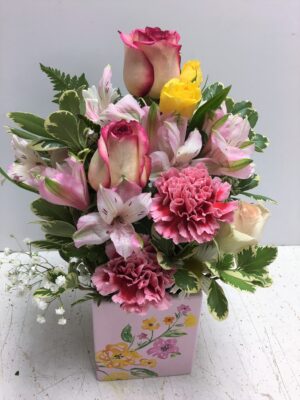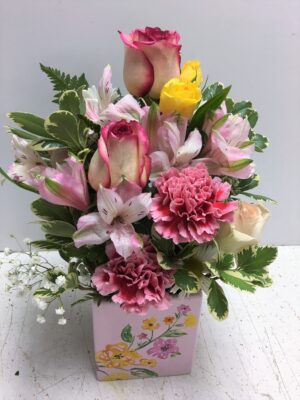 Perfect for October is our Pink Carnation arrangement.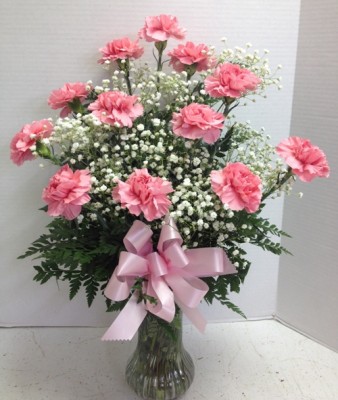 Politics aside, remembering the people we know and love who have fought (or are still fighting) breast cancer is a marvelous way to say GOOD JOB!
Breast cancer … it's a scary thought and all too many women assume that it won't happen to them. Fact is though, every ten minutes a woman is diagnosed with breast cancer in the UK. So, don't be ignorant, during breast cancer awareness month 2018 go for a medical checkup, it might save your life.
Early signs of breast cancer can be a lump in a breast, a painful breast or armpit, or a discharge from the nipple. Even if none of these symptoms present themselves, a doctor should be visited to be sure. A doctor will most likely perform a manual exam and send you for a mammogram. A mammogram examination is painless and only takes about ten minutes.
If any of these symptoms do present themselves there's no need to panic. Plenty of time, pain or a lump in a breast can be perfectly harmless. The pain can be a sign of a cyst or the lump can be benign. It's always better to be sure though.
If the mammogram shows a lump, your doctor will order a biopsy. This test will show if the lump is benign (harmless) or malignant (cancerous). If the lump is cancerous there's still no reason to panic. Early detection is a life saver. By way of a simple operation the lump is removed after which the doctor will discuss further options with you.
If you've never had a mammogram, make an appointment during breast cancer awareness month 2018. You can take a friend or family member with you and afterward you'll have peace of mind.
And don't forget the pink!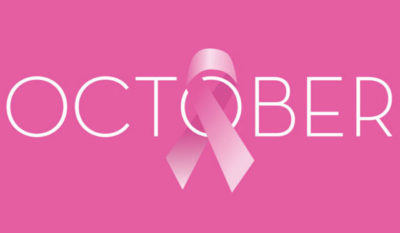 Pamela and Tina
Roadrunner Florist, Phoenix, AZ
602-246-1271