Yelp!
To all of the Yelpers out there (and you know who you are!), we say THANK YOU to YELP!
Yelp is such an interesting Internet invention. It's a search engine that was destined to fail (after all, who could compete with Google?) and for some reason it didn't. Wonder why? I know! Yelp lists only local businesses! That means you don't see pretenders on Yelp.
What are pretenders? I could name a lot of them. In our industry, they are businesses that pretend to be a local flower shop. They're 1800flowers, proflowers, ftd, teleflora, avas flowers, wesleyberry flowers, fromyouflowers, flowerdeliveryexpress, just flowers, flowershopping, to name a few. There are hundreds (or thousands more) who spend money to convince you to that they are a real local flower shop but they are not. Sometimes you have to read the small print at the bottom of the page to ascertain if the website you're visiting is from a real flower shop! Here's an example:
"Just Flowers offers flower delivery anywhere in Phoenix AZ for any occasion by our experienced local florists." You see, Just Flowers isn't a real flower shop! They are an on-line order taker, happy to take your money and process your order, and then they have to find a real local flower shop to fill the order! Then, if they find one, they pay only 70% of the money to the real florist! That means for every $10 you spend with a pretender, the real florist only gets $7. AND THEY KEEP THE REST!
You can avoid the middle-man by reading the website and looking for a real local address or by Yelping!  Yelpers know better! Yelpers know the business listed are real, local businesses.
What does this mean for you? It means if you're looking for a real, local business, then you should consider using Yelp. It also means the reviews placed on Yelp are from real people, just like you.
We are so honored that our customers have taken the time to write great testimonials about us on Yelp. We have 30 review with 5 STARS and we thank you for that!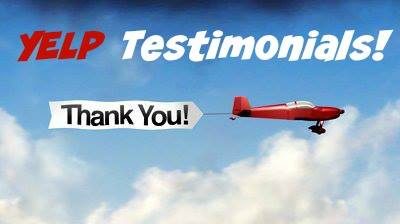 You can read our reviews here!
(and don't forget to add your own 5-star review!)
We have received quite an award from Yelp! They awarded us the "People Love Us On Yelp 2016 Award"! We are so excited and pleased!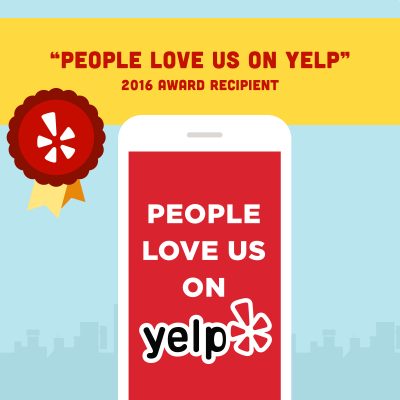 Please feel free to join our circle of friends who use Yelp as their search engine of choice! You won't be disappointed when you choose a real, local business and read the reviews!
Tina and Pamela
602-246-1271