Custom Design It For Us!
A lady called me from a company up the street.  They had lost their founder and she wanted to order a very special funeral spray with a custom design.
She told me she spent quite a bit of time on Google and Yelp before deciding on us.  Why? Because it looked as if we are "local", which we are, because it looked like we could "change things", which we can, and because I answered the phone, which I do!
She visited our website,  RoadrunnerFlorist.com,  and she chose one of the prettiest, most colorful funeral spray arrangements offered. Our Colorful Sentimental Spray is large and  bright. It's an arrangement of mixed flowers and colors that was a custom design for another family.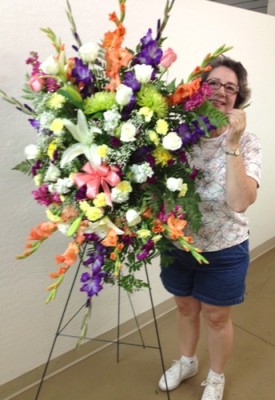 That's me, hiding behind the flowers at the funeral home!
"No problem," I said, "How would you like us to custom design this for you?"
She surprised me when she said she wanted it all white, with a touch of royal blue!
Why did that surprise me? Because she could have chosen our Pamela Presents White Standing Spray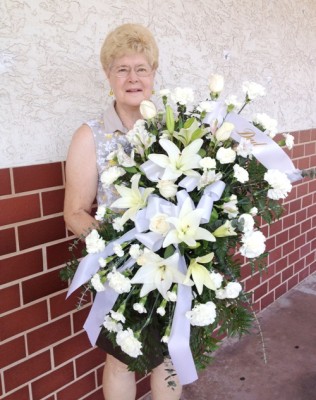 or our Beautiful White Standing Spray.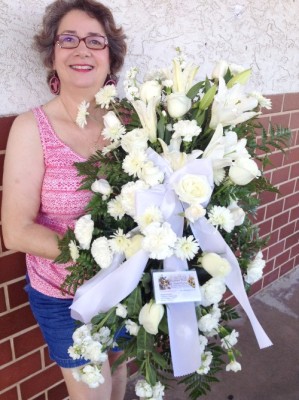 We were more than happy to accommodate her by designing the very colorful funeral spray using all white flowers with a touch of royal blue!
The end result was a work of art! Everyone at her office loved it, but not as much as we did!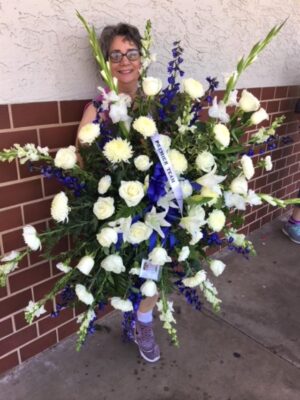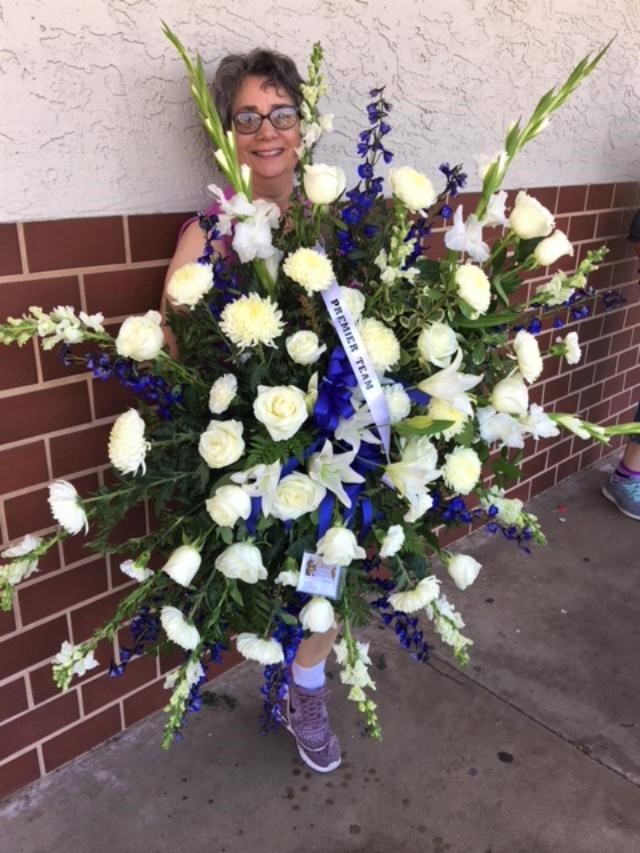 Yes, that's me, hiding behind the flowers! Why does it look like I only have one leg? Because the spray was SO HEAVY that used my other knee to support the weight!
We love designing a custom floral arrangement for you! Each one is unique (just like you are) and beautiful!
Call us and let us help you!
Tina and Pamela
602-246-1271