About Roadrunner Florist Phoenix AZ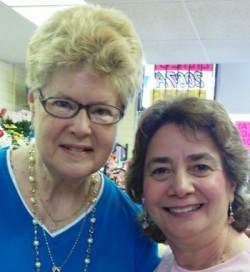 Your Phoenix Florist since 1979
Pamela E Smith, Michigan State University Floriculture Graduate and founder and owner of Roadrunner Florist in Phoenix, Arizona since 1979, is awarded a plaque from the Society of American Florists in Alexandria, VA, on June 1, 2006, commemorating over 40 years of service to the floral industry. Pamela Smith owned her first floral shop in Oak Park MI, Esquire Flowers, following graduation from Michigan State University.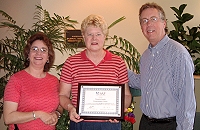 The Society of American Florists, in their Floral Management Magazine June 2018, reminds local flower shops (like us) that we have an advantage over the "order takers" who pretend to be local because we ARE LOCAL! We can truthfully tell you about us, show you actual pictures, tell you real stories and share our experiences. We know you appreciate working with real local people when you choose a personal gift like fresh flowers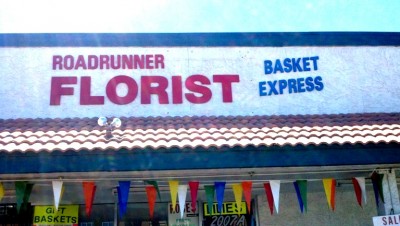 Feel free to visit Basket Express for more gift-giving ideas! There you will meet Tina Ashburn, owner and amazing gift basket designer.
Read our reviews on Google, Yelp or Facebook!  You'll be glad you found us if you're looking for a REAL flower and gift basket shop in Phoenix, AZ!
We call this website a Lamborghini! Here's Why! From Cadillac to Lamborghini by Tina Ashburn.
We are REAL PEOPLE designing REAL FLORAL ARRANGEMENTS for REAL PEOPLE LIKE YOU!
Roadrunner Florist
2007a W Bethany Home Road
Phoenix, AZ 85015
602-246-1271