In case you haven't noticed, Easter 2019 is very late this  year. Sure, it's still the first Sunday after the first full moon after the first day of spring! This year that's Sunday, April 21.
We celebrate Easter in different ways.  Some people go to church, then to the park, then home for a big meal. Some people hide and find eggs, and most people enjoy lots of treats and candy.
Everyone enjoys sending and receiving fresh flowers for Easter!
We design and deliver Easter Flowers that can be enjoyed all week long!
The traditional Easter Lily draws a close second to a fresh, spring bouquet designed by Our Easter Bunny Pamela at Roadrunner Florist!
Our Going Round and Round is a great way to wish Mother or Grandma a Happy Easter! It's fragrant, pretty and festive all at the same time!
Here's a Tisket a Tasket, a fun floral basket!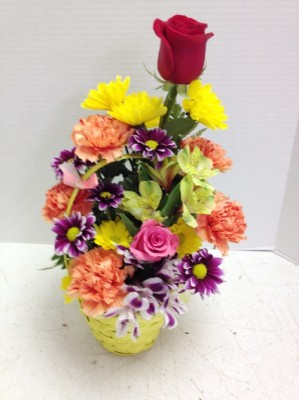 And our Pretty Rainbow of Flowers, which is the perfect arrangement for mom, sister, Aunt Martha and cousin Jill.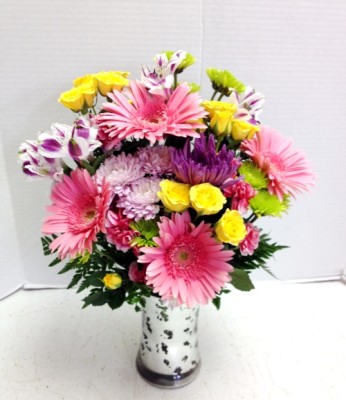 Visit our sister shop, Basket Express, located inside Roadrunner Florist, for that perfect Easter Basket!
Here's our Springtime Flingtime Easter Basket, which is loaded with cookies, chocolates, eggs, chicks, butterflies, candies, and more!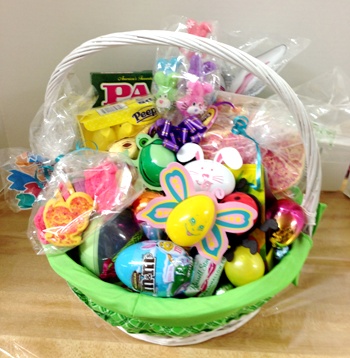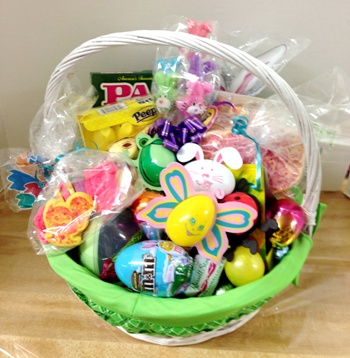 We are happy to add a bunny, chick or lamb to one of our famous fresh fruit gift baskets. It's the perfect gift for someone who is spending the holiday in the hospital, at home recovering, or who is watching their calories and doesn't want all of the holiday cookies and candy!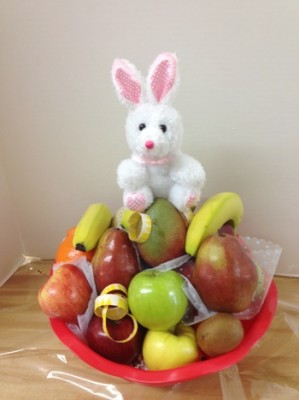 Custom designed by our Easter Bunny Tina,  Easter Flowers and Easter Baskets are the sure way to celebrate this fun, festive and happy spring holiday.
We look forward to hearing from you!
Pamela and Tina
Roadrunner Florist and Basket Express
602-246-1271
2007 W Bethany Home, Phoenix, AZ
Your LOCAL Phoenix Flower Shop!