Generosity
In recent years, neuroscientists have discovered that feelings of generosity activate our neo-cortex, the front of the brain with our 'higher thinking' and more recently evolved capabilities. Therefore, feelings of being generous are done by choice.
In the Torah, those with this quality are described by being "generous of heart," an active quality. Generosity is more than just "giving up." Generosity generates its power from the gesture of letting go. Being able to give to others shows us our ability to let go of attachments that otherwise can limit our beliefs and our experiences. It might be in our nature to think, "That object is mine for X, Y or Z reason." But that thought can simply dissolve. This doesn't just happen passively; we choose to let it through the cultivation of generosity. It is in that choice to dissolve that we carry ourselves to a state of greater freedom.
We know the people who call us are generous. They are thinking of someone else in a time of need or a time of happiness. Selflessness prevails and most of our customers are ordering flowers for someone else (although there is absolutely nothing wrong with ordering flowers for yourself!!)
We would like to share some of the occasions our customers send flowers or gift baskets.  Probably the most frequent is to say Get Well Soon, followed by a Happy Birthday, a New Baby, an Anniversary and of course a Funeral or Celebration of Life.
Sending flowers to a hospital or home is a great way to say "I'm thinking of you" and "Get well soon!" The fun is choosing a floral arrangement that you think the person would like! You can choose tall or short, all one color or all one flower. Here are a few of our favorite options!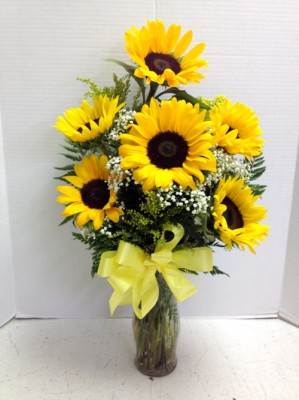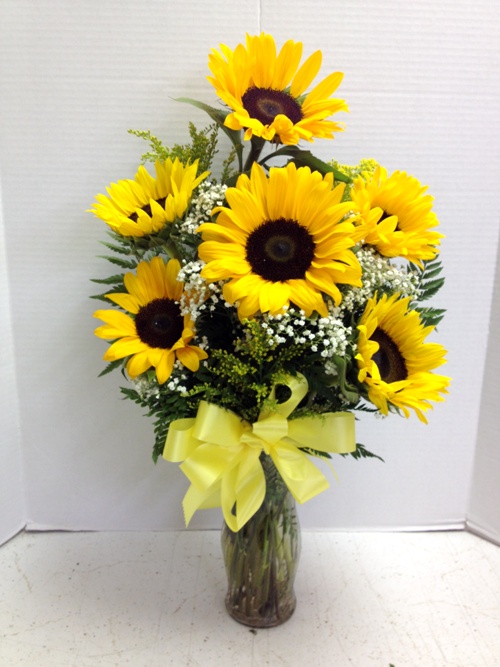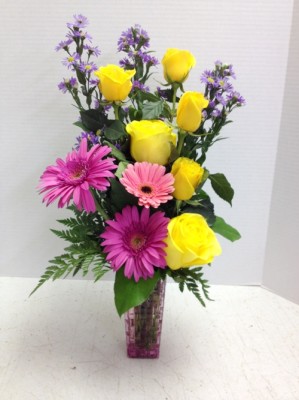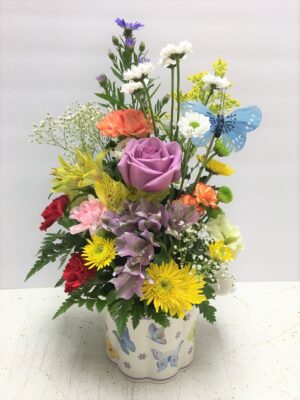 6 Sunny Sunflowers           Rose Gerberas Medley        Fly Into Spring
Celebrating a birthday is a terrific way to show your generosity.  Great Birthday Flowers that are best sellers for us include these!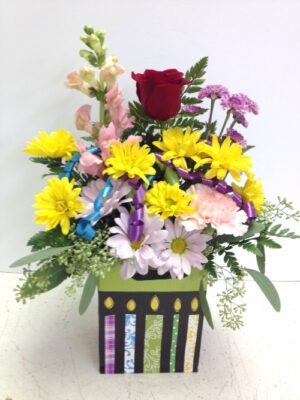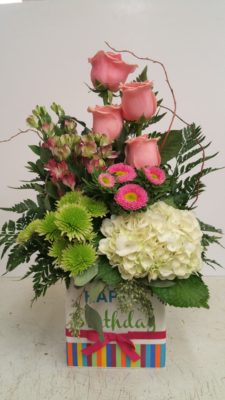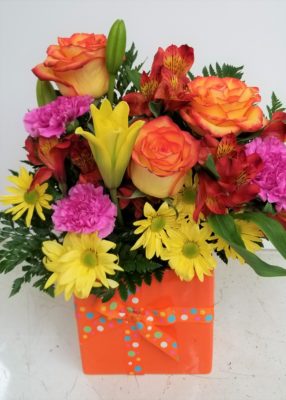 Birthday in a Bag          Best Birthday Ever        Celebrate
The traditional flower for a wedding anniversary is the red rose.  (read our blog about red roses).
Of course you could choose roses of different colors, too!  We carry red, pink, yellow, white, lavender and orange roses. Assorting them together is a great option!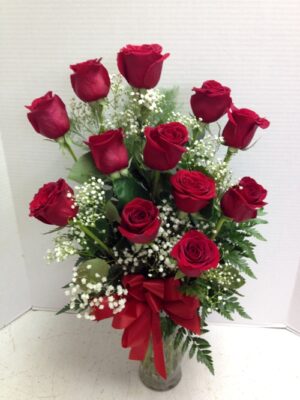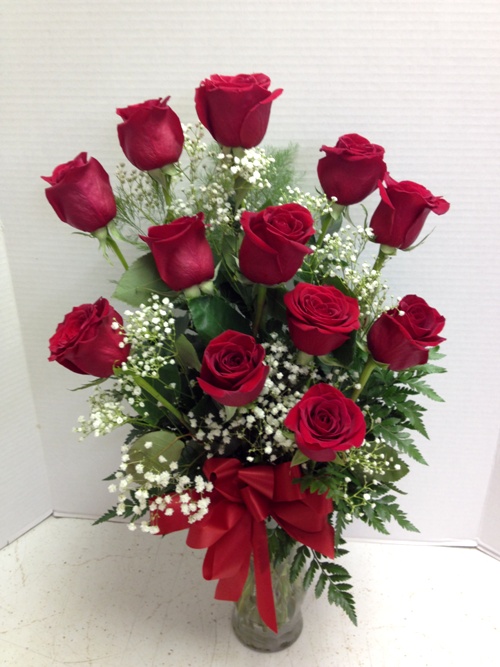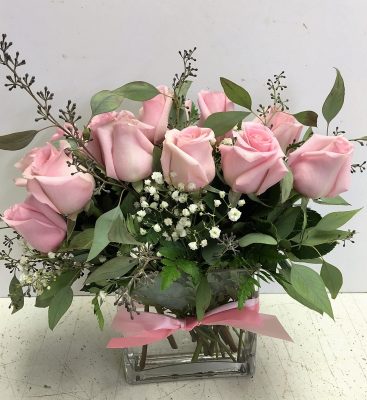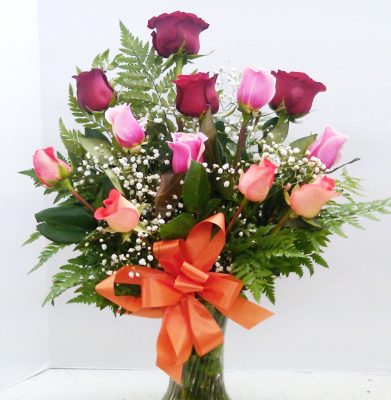 Traditional Red Roses               Contemporary Pink Roses                 Rose Medley
Babies! We love babies! All baby floral arrangements can be designed in either blue or pink! You'll find gift baskets ideas on our sister-site, GiftBasketsbyTina.com.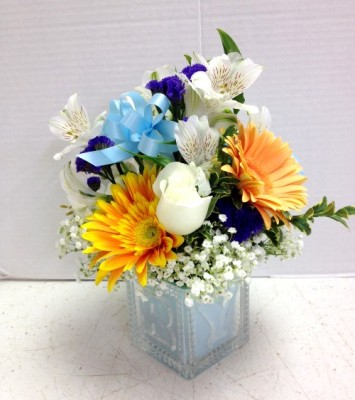 Baby's Rubber Ducky          Delightful Dots                   Baby Block of Flowers
Flowers are always appropriate at a funeral service, even if the obituary requests "in lieu of", because it is important that the family know you are thinking of them at this difficult time.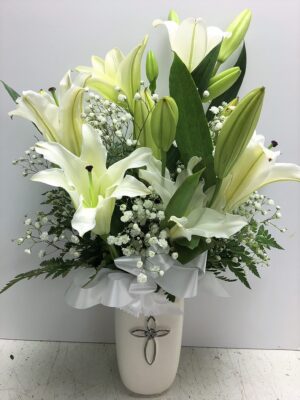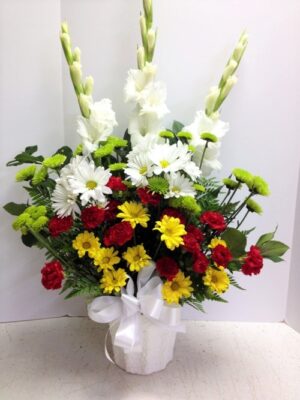 Traditional White Lilies                 Restful Bliss                            Traditional Tribute 
Your generosity shines when you give fresh flowers from Roadrunner Florist.  No matter the occasion, let us design and deliver the perfect flowers for you!
We look forward to hearing from you!
Pamela and Tina
Roadrunner Florist
602-246-1271