I Read the Other Day…
That there are only 6 weeks until Valentine's Day! Gee, I wondered, what does that mean? Well, first of all it means the Big Box Stores took Christmas off their shelves on December 26 and replaced it with love. Did you notice?
Then it means the Order Takers (that's 1800Flowers, Teleflora and ProFlowers) are already pleading for your Valentine's Day order and offering free delivery or free shipping or discounted prices.
What does that mean for you? It means you can order your flowers delivered in a box (which is job security for the UPS or FedEx guy). Then of course, your loved one will try to open the box and design the flowers herself! Let's see if I can give you an example. This is what it looks like when you order your "fresh" flowers from ProFlowers!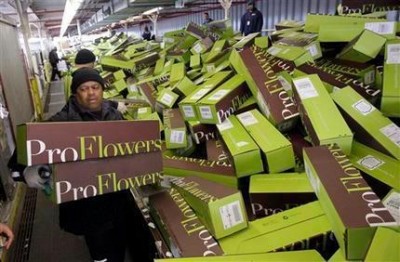 IS THIS WHAT YOU WANT TO SEND ON THE MOST ROMANTIC DAY OF THE YEAR?
It also means I'll spend the next 6 weeks reminding you to order your flowers from your LOCAL FLOWER SHOP! Why? Because this is what you will be sending: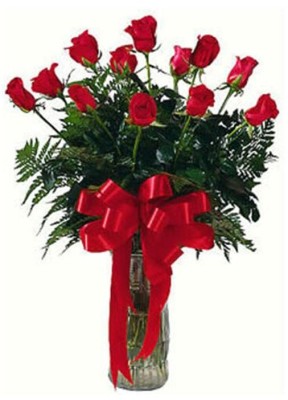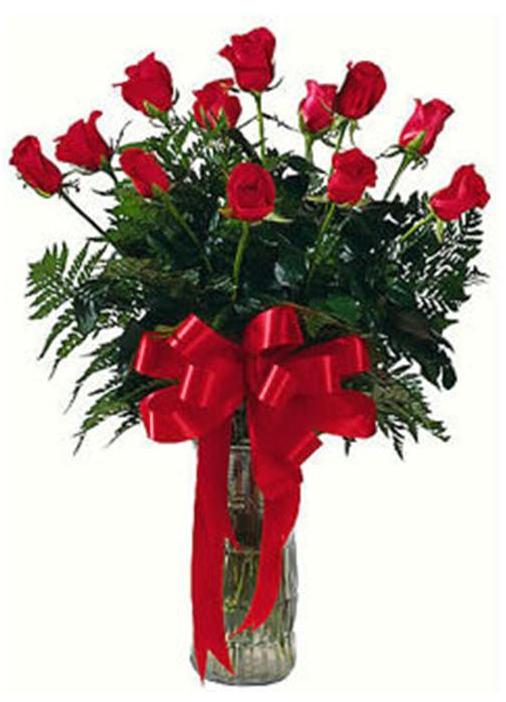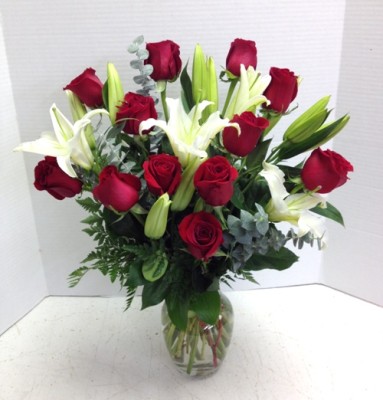 A Dozen Stunning Red Roses                          Stunning Love
For more than 39 years in Phoenix, Roadrunner Florist has been designing and delivering stunning roses for Valentine's Day. We know Roses are the Flower Du Jour, which comes from French, in which du jour means literally "of the day." In English, it can mean an item  preferred on a particular day, or something that is happening or popular at the current time (this month, this year, etc.).
Valentine's Day is the Day of the Rose at Roadrunner Florist.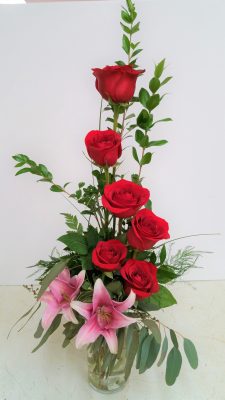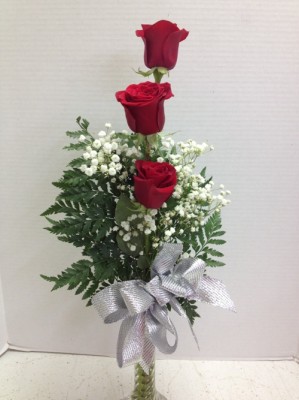 Fashionably Contemporary                Truly Beautiful 6 Red Roses 
You know who you are! You know if you're going to call us or order on line TODAY so your loved one is  guaranteed her Roses on Valentine's Day! Or you know if you're going to procrastinate until February 13, wake up in the middle of the night and order on line for delivery the next day! Whichever suits your fancy, we'll be here to help you because we are your LOCAL PHOENIX FLOWER SHOP!
Click Here to visit our Secure Website and order your Valentine's Day Roses today!
Don't worry! If you forget, I'll spend the next 6 weeks reminding you!
Happy Valentine's Day from Pamela and Tina at Roadrunner Florist!!
602-246-1271