I told you there are 3 holidays in 3 weeks! Well, the third one is Mother's Day! (that means I haven't yet told you about the second one)! haha!  Mother's Day is a BIGGIE! It's the day we honor and remember our moms, our grandmothers, our daughters who are mothers, and the mothers of our children!
So, what do we do to make sure these very special ladies know we love them? There are a lot of things we can do. One very classy way is to send fresh flowers. No, not flowers in a box (how tacky is that?) No, not flowers that she has to try to design herself (good luck with that one!)  No, not flowers that you grab-and-go on your way out of the grocery or big box store!
Don't you think she knows the difference when she receives fresh florist designed flowers or flowers from a non-flower shop? Of course she does!!
Honor mom the way she deserves to be treated on Mother's Day with fresh flowers custom designed and professionally delivered by Roadrunner Florist!
Wondering why we're so special? It's all up to Pamela! She's your lady when it comes to roses. She studied them. She grows them. She loves them! She knows what makes them strong. She knows what makes them last. She is your ROSE girl!
Here are some ideas of rose arrangements for mom!
or the arrangement we call For that Special Occasion
(and what is more special than Mother's Day?)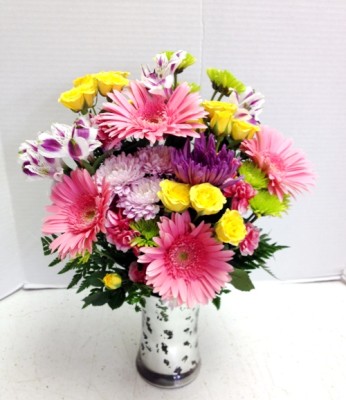 No one knows mom better than you do! Maybe she'd like to pretend she's on the beach in Hawaii! You can read our blog here, and she can feel like she's thousands of miles away, basking in the sun, relaxing with not a care in the world….
Or you can send her a great floral arrangement with tropical flowers directly from Hawaii!
Hawaiian Sunrise  or our BEST SELLING Hawaiian Spectacular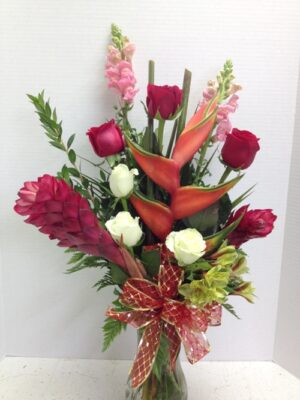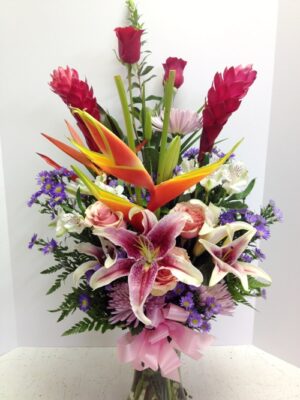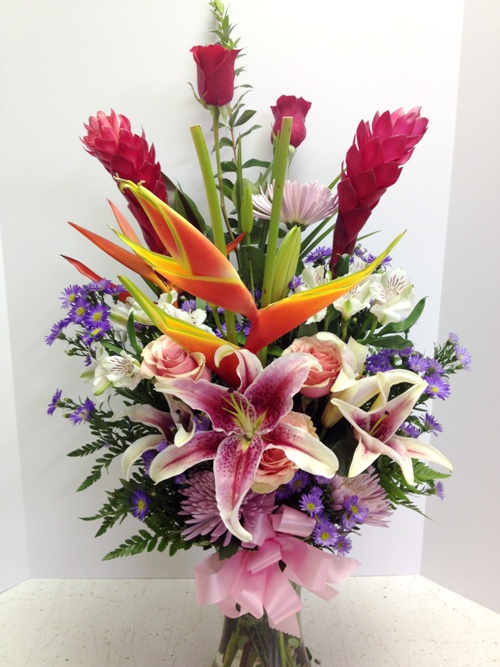 Moms love sunflowers! I can't tell you how many people come into the shop and ask us to "just add a sunflower" to an arrangement in our cooler! Yes, that's another reason to visit a real flower shop!! We can add that "special touch" just for you!
5 Sunny Sunflowers or our BEST SELLING Marcia's Florals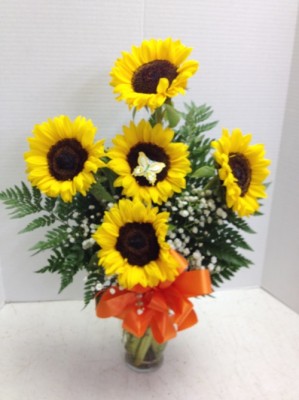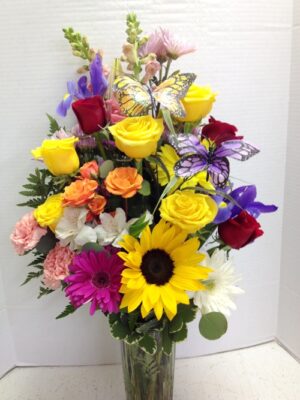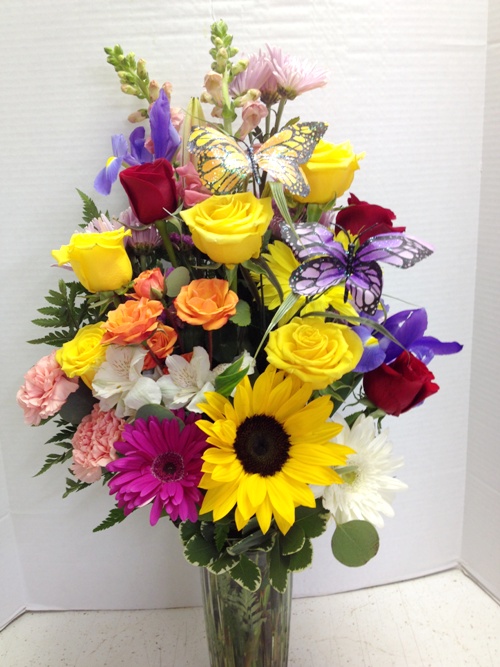 We know you have choices for mom. We appreciate your choosing us to help you remember Mom!
Pamela and Tina