We Are Real People
We are Pamela E Smith of Roadrunner Florist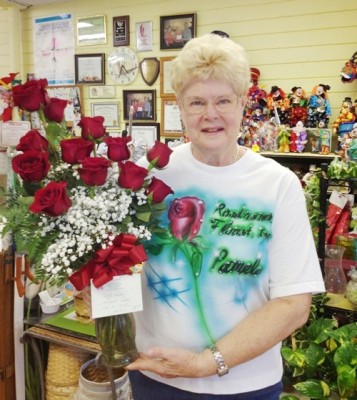 and Tina Ashburn of Basket Express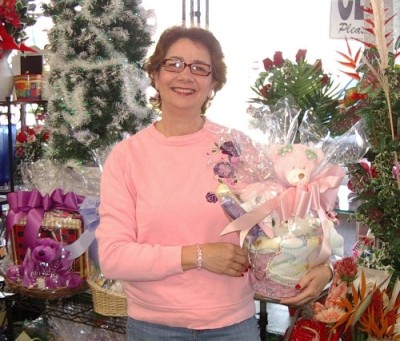 WHAT DOES IT MEAN TO YOU that we are REAL PEOPLE in Phoenix, AZ?
1. It means when you call, click or come by you deal directly with us.
That  means you can CALL us at 602-246-1271 or 888-446-1271 and you speak directly with us!
That means you can CLICK on our UNIQUE website for Roadrunner Florist or Basket Express and know we are going to handle your order personally.
That means you can COME BY our beautiful shop at 2007a W Bethany Home, Phoenix, AZ and choose flowers directly from our cooler!
2. It means the floral arrangements designed by Pamela are fresh, fresh, fresh!
That means fresh flowers arrive at our shop 3 times daily from local wholesalers and around the world.
That means we know how to keep the flowers fresh and long-lasting!
3. It means the gift baskets designed by Tina are custom and unique.
That means each gift basket is unique to you, not sitting around on a shelf waiting for you to pick it up.
That means we can include your personalized advertising to help you promote your business, too.
4. It means when you order on our website you know you're dealing with US, not someone outsourced in India.
That means you have peace of mind knowing we're here to help you.
5. It means you're not dealing with a conglomerate or large 188-cubby-hole somewhere.
That means your orders are handled personally, one at a time, by Tina and Pamela.
6. It means we help YOU look GOOD.
That means our one-of-a-kind floral arrangements and gift baskets aren't like the other guys! YOU ARE UNIQUE. Let your gifts be unique, too!
We love showing you pictures of the flowers and gift baskets we design. It takes Real People to design and deliver these for you! That's us!
Unique floral arrangements with gerbera daisies, iris, roses and Hawaiian Protea.
Fun gift baskets with fresh fruit, snacks, flowers and a terrific present for a new baby boy!
Is it as easy to click here as it is one of the Big Boy websites? SURE IT IS! No hassles. No problems. No issues. No middleman. You deal directly with us!
In case you're wondering if we can help you with your floral and gift giving needs across the country, YES WE CAN!

Bright and cheerful sunflowers, multi-colored carnations and a sassy cube arrangement.
Let us help you with your next floral or gift basket celebration! You can count on us to be your professional flower and gift basket shop!