Roses are Red…
Roses are red, and pink, and many other colors! We know giving roses as a gift shows a deep appreciation for the recipient and your feelings for them. We thought we'd show you the traditional rose colors to offer you some assistance in your purchasing decision, but we also believe that giving roses means giving your loved ones (or even yourself) the colors that make them truly happy.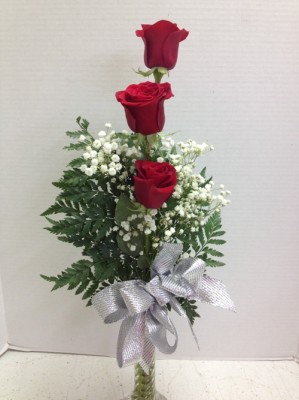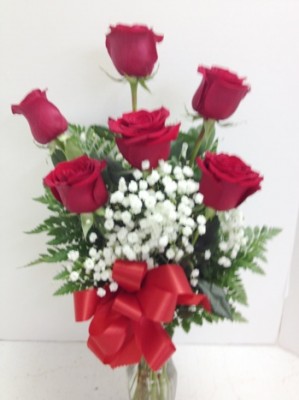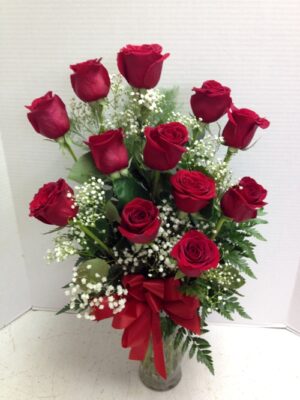 Three Linear Roses            Truly Beautiful 6 Red Roses     Perfect  Dozen Red Rosesd 
Red roses are the traditional symbol for love, romance, and will always be a way to say "I love you". The red rose reflects beauty and perfection. Deep or dark red roses can reveal an unconscious beauty.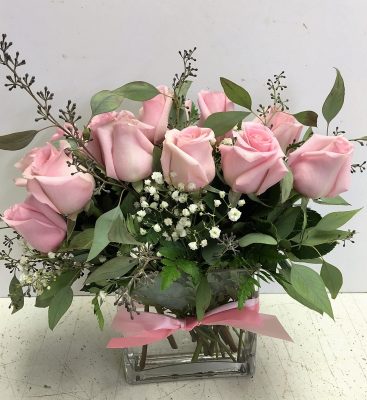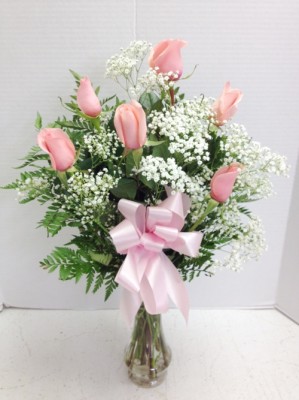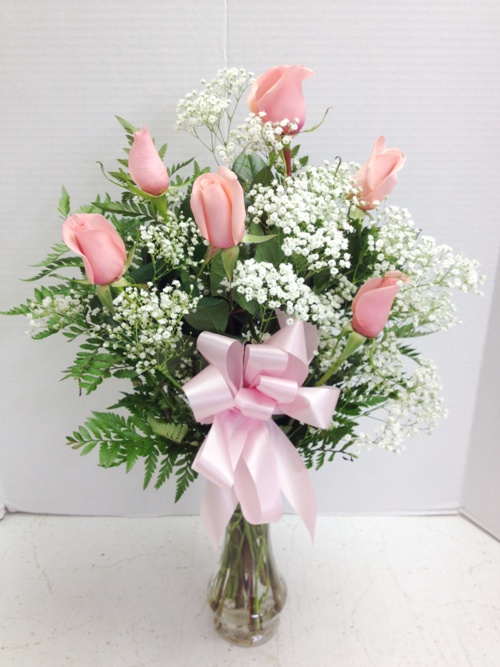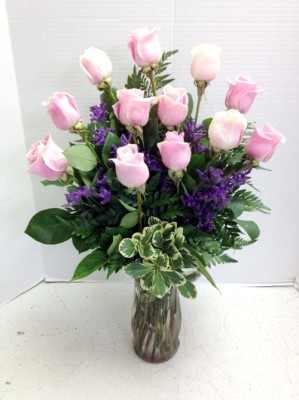 Contemporary Pink Roses      6 Pink Roses                      Stunning Pink Roses
Pink roses express words like admiration, gentleness, grace, gladness, joy and sweetness. A pink rose can also convey happiness, gracefulness and adoration.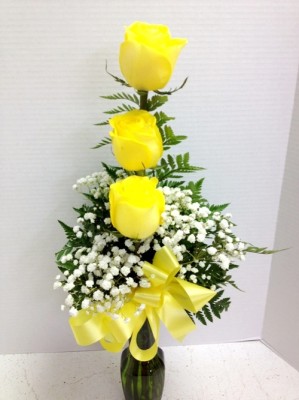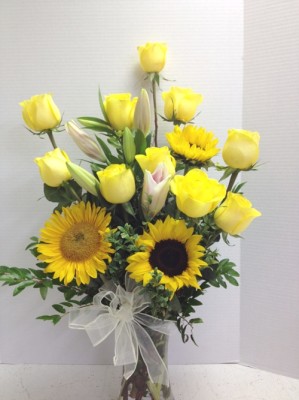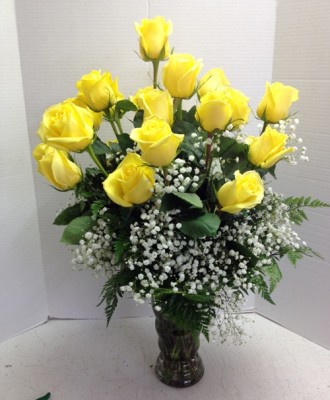 Romantic Yellow Roses     Yellow Roses and More     Yellow Roses
Yellow roses are bright, cheerful and joyful. They create warm feelings and provide happiness. Giving yellow roses can tell someone the joy that they bring you and the friendship you share.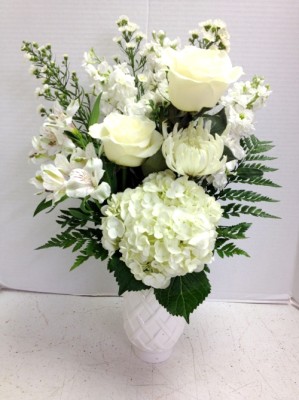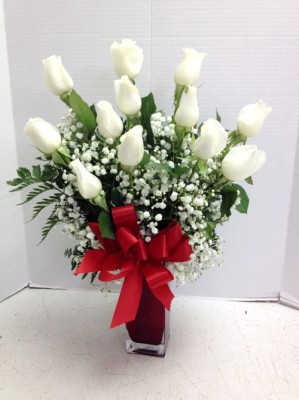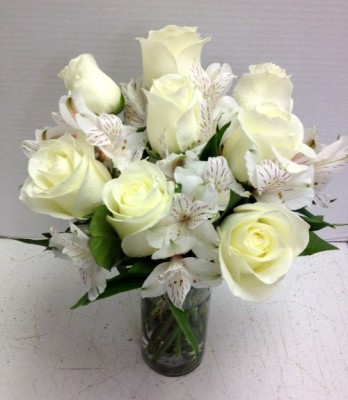 Upside Down           White Roses Red Vase               Pure White
White roses, the purist of colors, represent romance, purity and charm. White roses are traditionally used in weddings and can represent new beginnings.  White roses also express remembrance and innocence.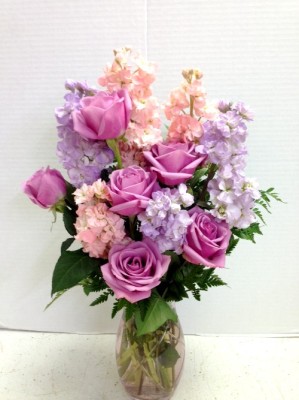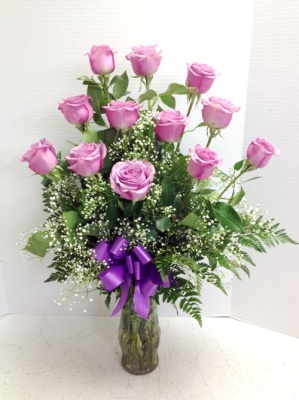 Favorite Purples & Lavenders    Amazing Lavender Roses
Lavender roses are an enchanting way to say "I Love You!" Lavender roses can offer a daily reminder of your love and eagerness to grow your relationship.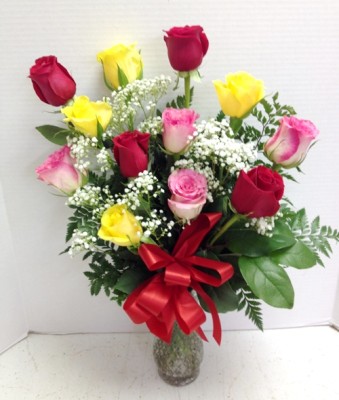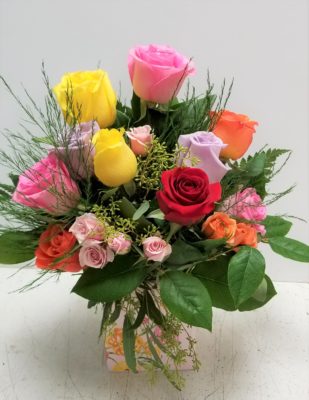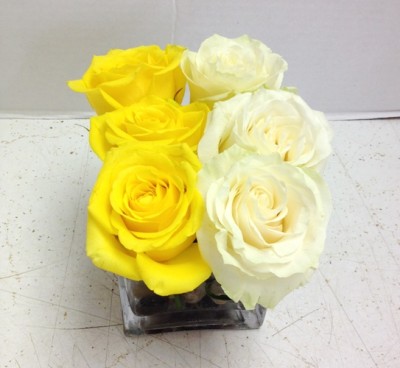 Precious Colorful Roses       Happy Roses in a Cube                       Centerpiece
Mix 'em Up!! Mixed colors of roses are perfect for mom, for a birthday, for a friend or someone you'd like to know better.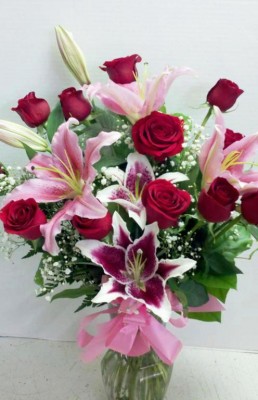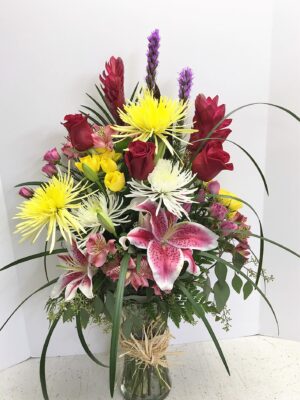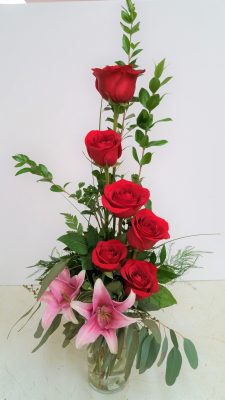 Red Roses and Lilies      Pamela's Highlight Favorite        Fashionably Contemporary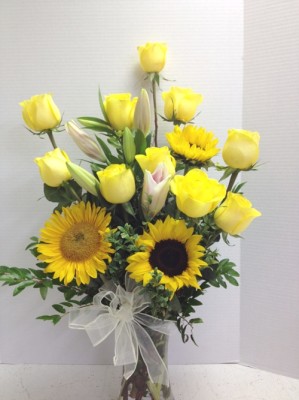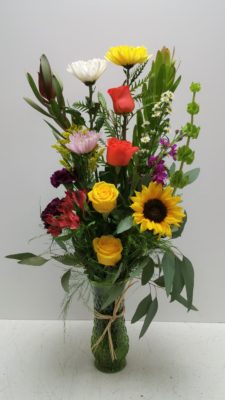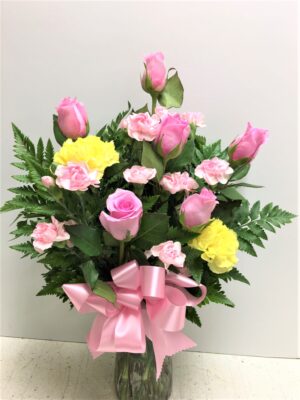 Yellow Roses and More       Autumn Up                Brighten the Pink 
We love to add flowers to roses.  WOW! Check out these beautiful arrangements that incorporate roses and other flowers for a stunning expression of love.
Sometimes the numbers say everything…
A single rose of any color depicts the utmost devotion or a way to say "Thank You"
Two roses communicate "marry me"
A red and a white rose means unity
Six roses signify a need to be loved or cherished
Eleven roses assure the recipient that they are deeply loved (we call this a Tina Dozen)
Thirteen roses indicate a secret admirer
When you choose roses from Roadrunner Florist, you know you are sending an expression of love, devotion, honesty and grace. Choose your favorite and let us work our magic for you!
Tina and Pamela
Roadrunner Florist
602-246-1271