Thank you from your Local Flower Shop!
After 39 years in Phoenix, we decided it's more important than ever say THANK YOU to our loyal customers and friends.
One way to do this is to offer a special discount to everyone who reads this blog and then visits our website to order flowers. (Of course you should remember that you can order in advance, which means place the order for delivery at a later date, and we'll use the freshest flowers available at that time.) So that's what we'll do! For one week after this blog publishes, every item on our website will be discounted by 10%.  That's a great way to say THANK YOU to you!

Another option is for you to call us. Boy, oh boy, do we love speaking with you! In a few short minutes we "catch up" on what's been going on in your life since last we spoke. We LOVE that! We love hearing about babies and marriages in your family. We cry with you when you lose a loved one. Please use the old-fashioned phone and call us for the same great 10% discount!  602-246-1271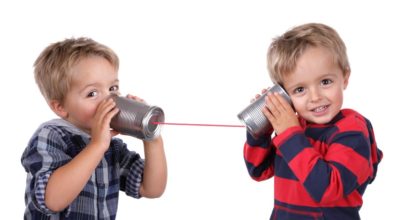 We know thanking you is only part of the equation. The other part is your willingness to give us 5-star reviews on the Internet. Why is that important? Because that's how people like you find people like us! So, if you're so inclined, please visit Google or Yelp or Facebook and say something terrific about us (with 5 stars).
For the second year in a row, we've received the People Love Us on Yelp Award!  We THANK YOU for that!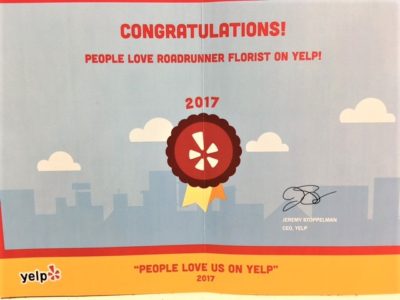 We would be NOTHING without YOU!
Sometimes we receive postcards or letters from our customers and recipients. We have a wall in the shop that's covered with these cards and letters. We cherish them, and we thank you for thinking of us.
We work hard every day to design and deliver the freshest, most beautiful floral arrangements for you. But we wouldn't be in business if it weren't for you, so we
THANK YOU
from the bottom of our hearts!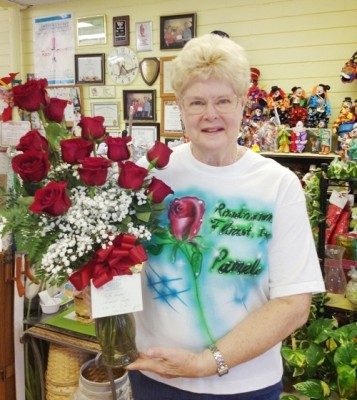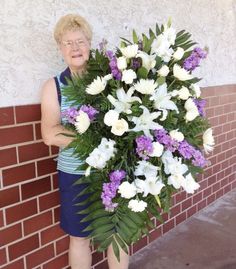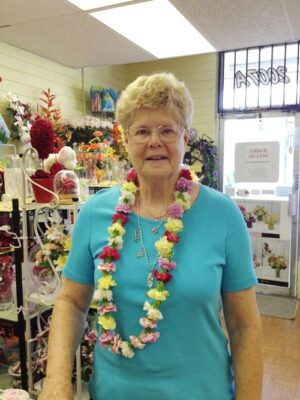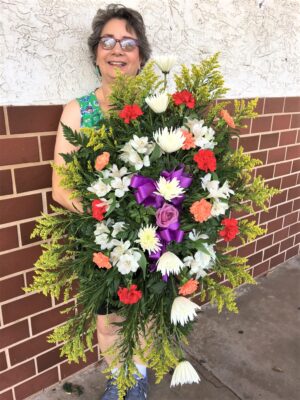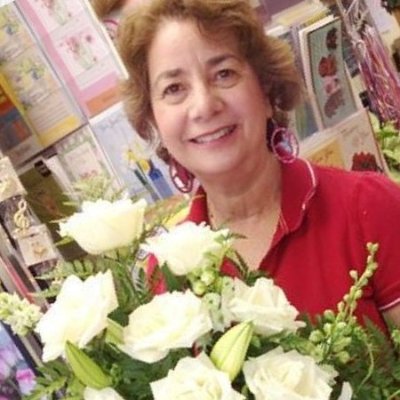 Pamela and Tina
2007 W Bethany Home
Phoenix, AZ 85015
602-246-1271