Just in case you haven't been following us on Facebook (and if you haven't, where are you?), I thought I'd take a moment to share our Tweet! Tweet! floral arrangements with you!
When you order a unique floral arrangement from Roadrunner Florist, you know the flowers will be fresh, the design will be fun, and Pamela will probably add a little bird … just because she wants to!
So, here are some examples of Tweet! Tweet! arrangements designed this year! We hope you enjoy seeing them! Can you find the little birds?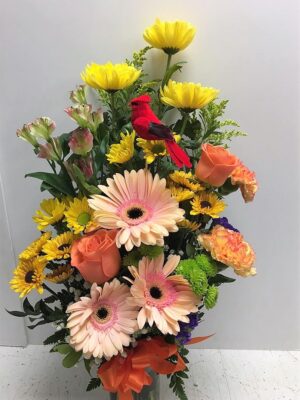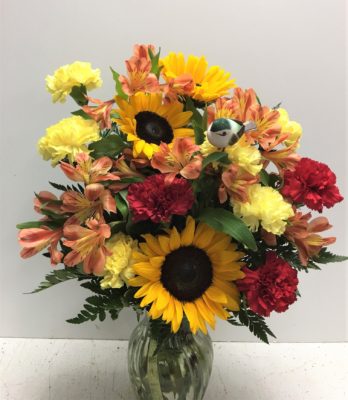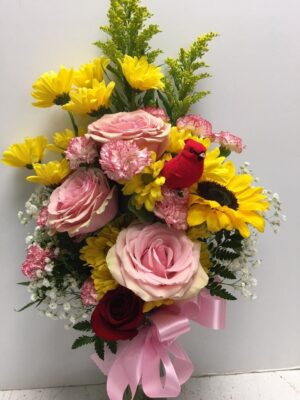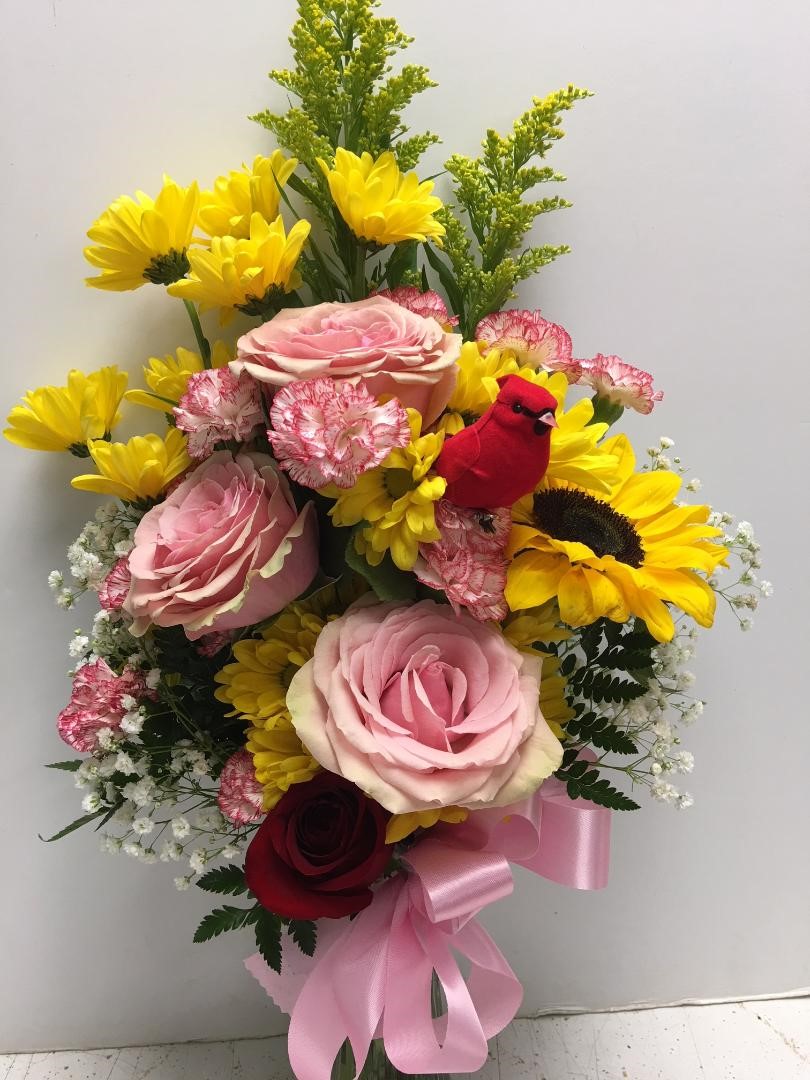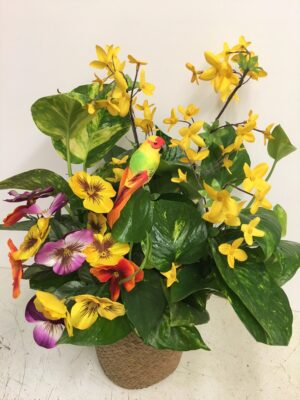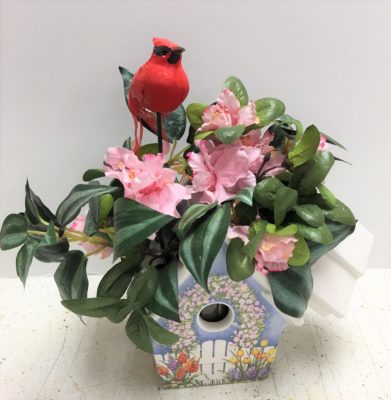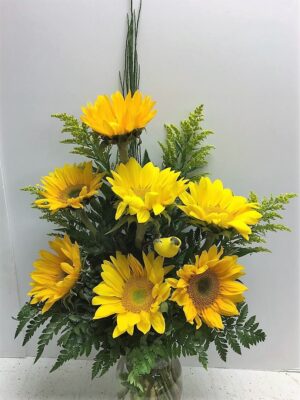 Of course there are other types of birds that we use at Roadrunner Florist!
These are Birds of Paradise!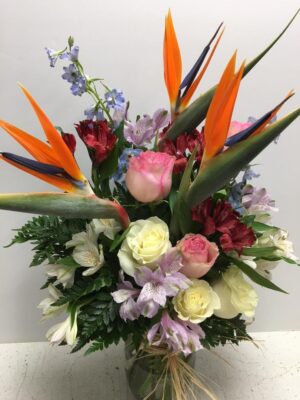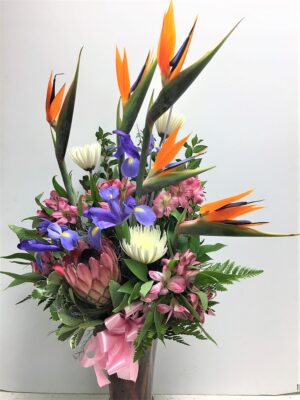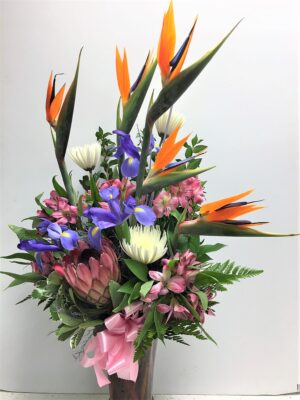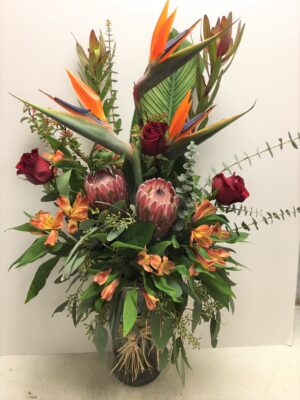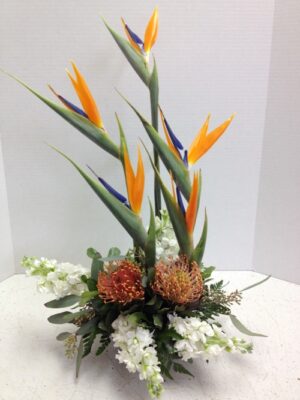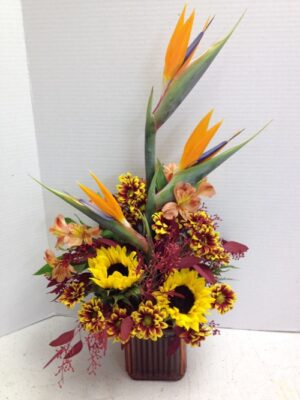 Just for fun, I thought I'd introduce you to Desi and Lucy! They are our Flower Shop Birds!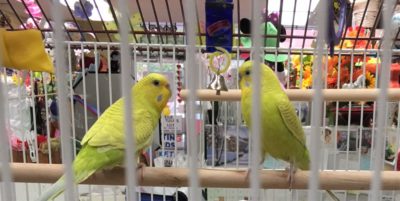 We hope you have enjoyed our Tweet! Tweet! tour of Roadrunner Florist! You can always ask for a bird to be added to your floral arrangement, which will make Pamela smile!
Tweet! Tweet!
Tina and Pamela
602-246-1271