Why should you use a real florist?
Supporting a local florist is what we call:
Flowers & Gift Baskets that Guarantee a WOW!
Why should you use a real florist?
Let me count the ways…
When you contact a real local florist, you know you're going to be sending the freshest flowers available.  You know the designs aren't sitting around waiting for you! You know the flowers have been lovingly cared for by the florist, who processes them, chills them, designs them and loves them as much as you do! And most of all, you know you are supporting your local economy
You know the fruit you choose is hand-selected, and the cookies and muffins are baked fresh that day.
The spring holidays are upon us. That's Passover, Easter and Mother's Day.
Passover is a joyous holiday that celebrates freedom. One can never have enough reminders of freedom!  How do you celebrate a holiday that reminds us of the joys of freedom? You send fresh fruit and flowers!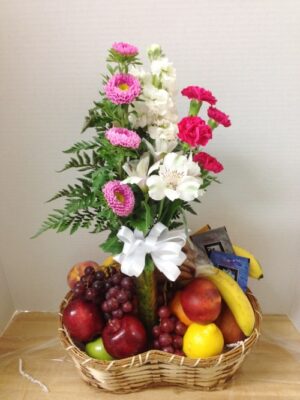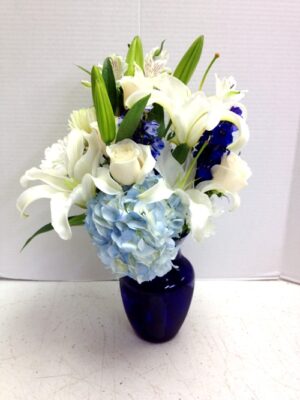 Easter is a religious holiday that is now loaded with chocolates and bunnies! Easter Baskets are fun ways for children (and adults) to remember the joys of spring, change of season, and beginning of a new and happier time.
Our Easter Bunny (that's Tina) is very busy this year!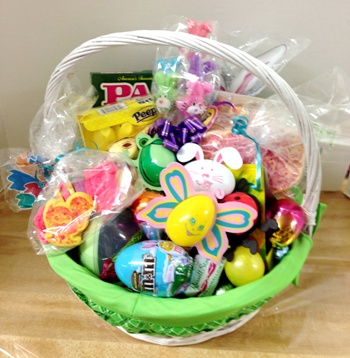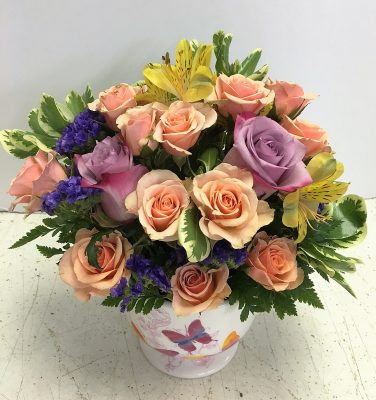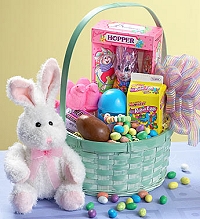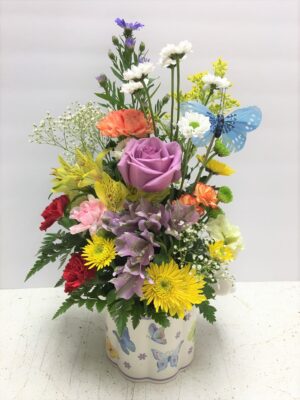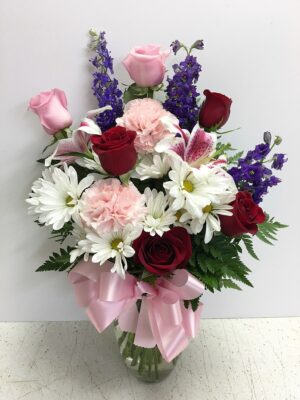 And then there's Mother's Day!
Just a few short weeks away, we remember mom for all of the wonderful things she has done for us. Let us make you look good this year when you send beautiful, fresh flowers to the lady who brought you into this world!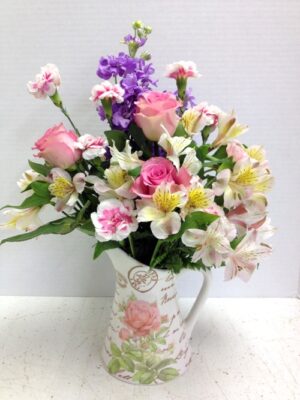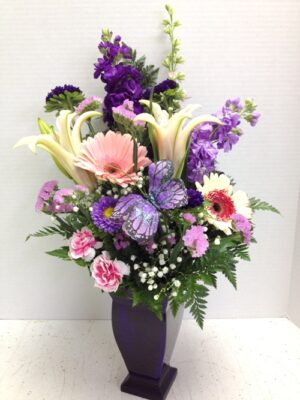 Please accept our most sincere condolences if your mom is no longer with us.
May the joys of spring bring sunshine into your life!
Pamela and Tina
2007 W Bethany Home, Phoenix, AZ 85015
602-246-1271