Why Shop Locally?
I am often asked: Why Shop Locally?  Gee, the answers are as many as the stars in the sky!
Supporting your local florist is as important as supporting your local grocer, bakery or mechanic. Each of us supports our local community with the dollars we make, and each of us supports or local community with the people we hire. We support our local school, our taxes, and each other, and we offer full service to our customers.

If you know anything about me, you know I spend the first 90 minutes of my day at the doggie park with Abbie and Watson (ok, there are people there, too!). Today I heard this story from one of my friends.
He ordered a 24″ bicycle for his 10 year old grandson, and it came yesterday in a HUGE box. And the darn thing was HEAVY.  I said, "Why in the world didn't go walk into a bicycle shop and wheel one out the door?"  His answer, of course, was he had ordered it on line, and then I asked him "Who is going to put it together for you?" Well,  he said, he could pay an additional $60 and someone would come out to his house and put it together. So, I had to ask, "WHAT DID YOU SAVE BY GOING ON LINE?" There was no answer, of course, because he saved nothing and he didn't support a local business.  This, my friends, is a lose-lose situation.
When you support your local businesses, you win, win, win!
Let us share a few of the unique floral arrangements you can order from Roadrunner Florist that you won't see anywhere else (that means not on any other website or big box store). Remember, our flowers are fresh, our cooler is stocked, and we deliver … fresh NOT IN A BOX!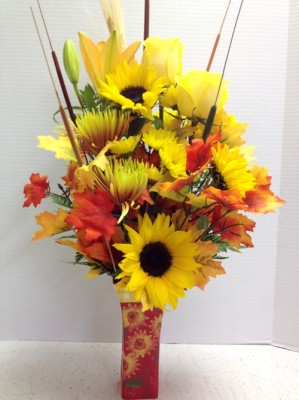 The arrangement on the left is named  Kansas Sunflowers  because a lady ordered them for a friend from Kansas! She was wise when she found a local flower shop to help her that day!  The arrangement on the right is a design that's unique to Roadrunner Florist. It's a terrific orange vase with sunflowers (bright and cheerful) and we named it Sunny Fun Fall Flowers.
This is Pamela's Fall Melody.  Appropriately named because it's custom designed by Pamela, and unique to Roadrunner Florist, sending this beautiful arrangement is a great way to welcome the change of the season!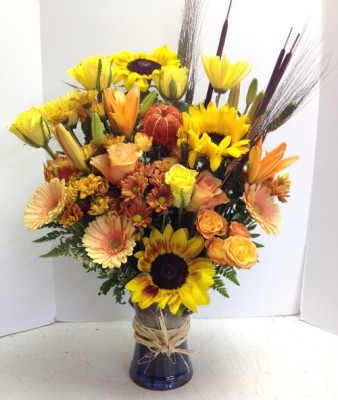 Did you know Men Love Flowers Too?  Well, they do!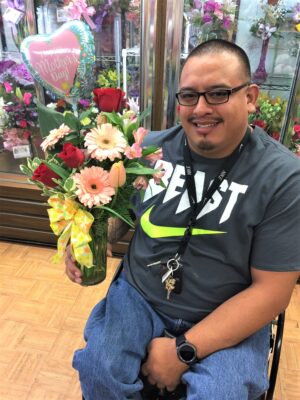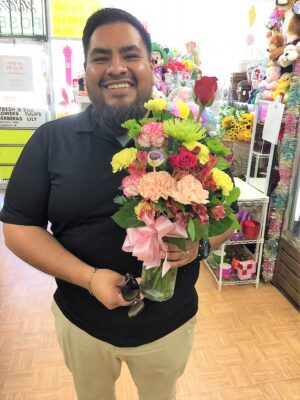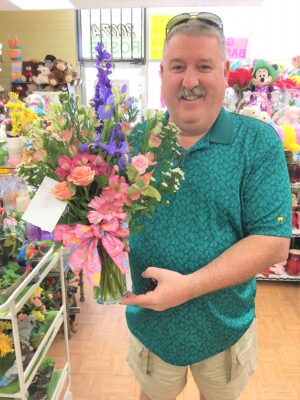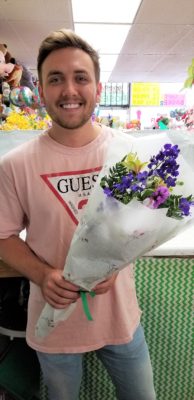 Men come into our store and choose from our fresh selection of flowers.  Then they either take them or we deliver and they're always happy! Real men support our local flower shop!
Roadrunner Florist has been in the same location with the same owner for more than 40 years!  It's your support that keeps Pamela's artistic talents vibrant and lively! We welcome you to call, click or come by!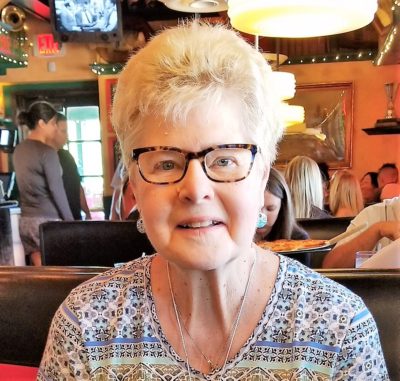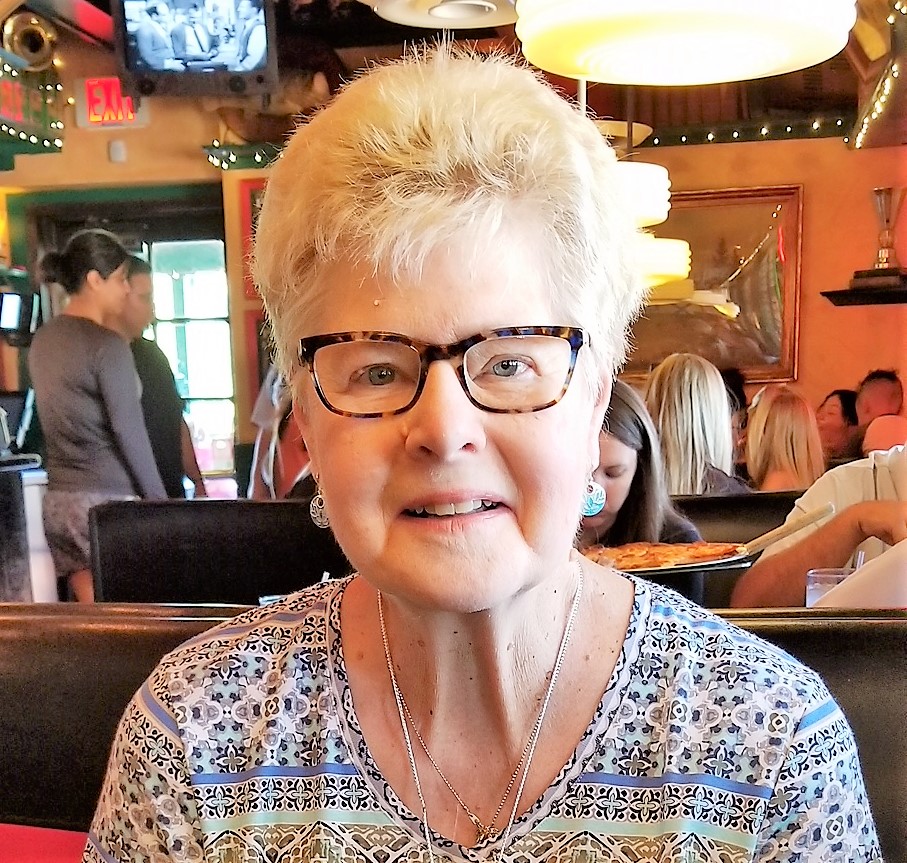 Autumn is the time to think about adding that special "Pamela Flair" to your home or office! The flowers are fun, bright and festive, and they always make you smile! Remember to support your LOCAL FLOWER SHOP!
Pamela E Smith
602-246-1271
2007 W Bethany Home
Phoenix, Az 85015