Beauty that lasts and lasts.  What could that be? It's SILK FLOWERS for all occasions!
Yes, we thought we'd expand on our last email (where we offered to rejuvenate your silk floral arrangements). Now we'll tell you why silk flowers are the perfect gift for yourself, for your friends, business associates, neighbors and family. We'll even give you some reasons you might not have considered for ordering silk floral arrangements from Roadrunner Florist!
First of all, we're happy to continue our previous offer, which has been so successful we can hardly keep up with our happy customers!
Here's the deal:
Maybe you've got Silk Flowers that need a little bit of refreshing or a little "lift". Maybe you've changed your color palette and need your silks replaced to fit into the new color scheme. Maybe you've moved them from one place to another and they're "just not right"!
THROW THE OLD FLOWERS AWAY or give them to Goodwill, and bring in your favorite container. Might be a vase or basket, or even a ceramic bowl. Whatever you have, and whatever you'd like, Pamela's your problem solver designer girl!
Get $5.00 off your Silk Floral Arrangement when you bring your container to Roadrunner Florist for silk floral rejuvenation!
OR
Purchase a container from our large selection of vases and baskets and let Pamela work her magic!
Now, for some other ideas for you!
The beauty of silk floral arrangements is that they are long-lasting tributes for a friend of family member. They can be taken to any service, even put into the mail, and enjoyed by the family for many years to come.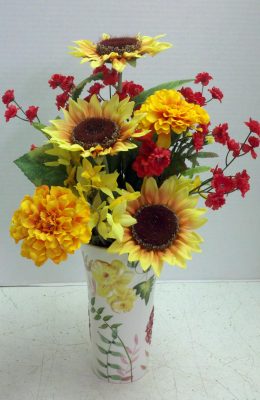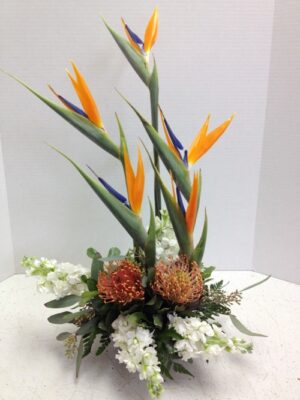 More and more, people are sending silk flowers to funeral services. They are tributes that can be hung on a mantle or wall for long-lasting memories.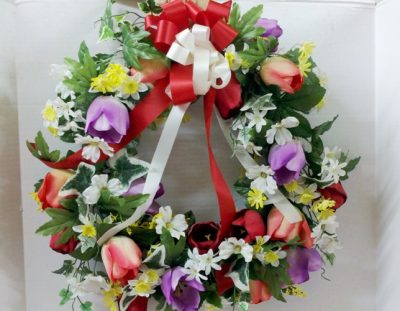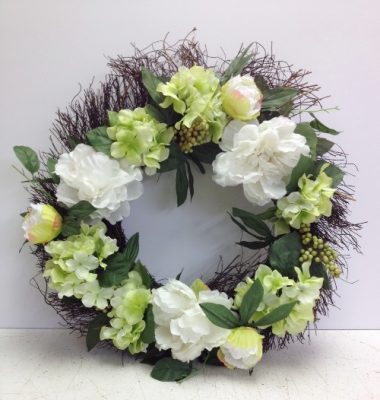 For our US Veterans. Graveside and mausoleum arrangements delivered to National Memorial Cemetery are placed to honor our heroes and must be designed in silk to survive the harsh desert temperatures. Pamela's red, white and blue silk floral arrangements are perfect sentiments of love, faith, support and thanks.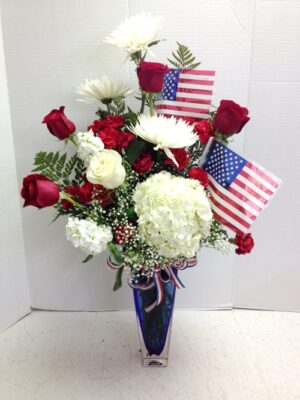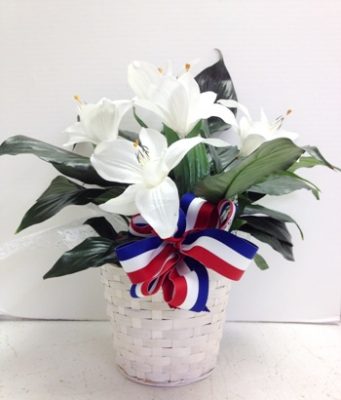 Silk flowers bring easy care life to every room in your house! They're great for hospitals gifts because patients can take them home! Consider sending silk flowers as a "get well" or housewarming gift that will last a lifetime!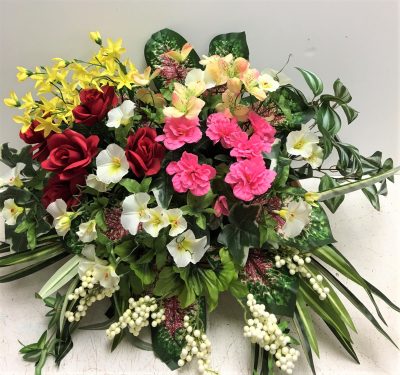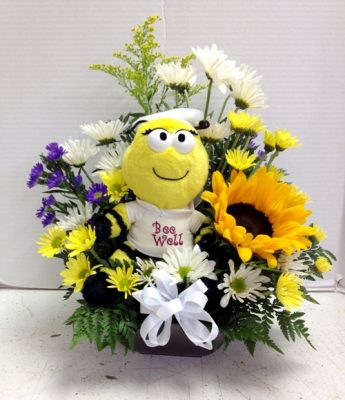 We'd love you to take us up on our offer to rejuvenate your silk flowers!
We also know you'll be thrilled when you SEND or GET SILK FLOWERS from Roadrunner Florist!
Pamela and Tina
Roadrunner Florist
www.roadrunnerflorist.com
2007 W Bethany Home, Phoenix, AZ 85015
602-246-1271