Can't be home for Thanksgiving? SEND FLOWERS!
We know what it's like to not be able to be home for Thanksgiving. It's affecting every one of us.  The CDC has put restrictions on us that make travel next to impossible this year.
But we know we want to remember our family and friends this holiday season, and what better way than to send FLOWERS, a CORNUCOPIA or a FRESH FRUIT BASKET as a reminder of how much you miss your loved ones!
We are delivering in the greater Phoenix area pursuant to Arizona's guidelines, ever conscientious of the virus and quarantines.
You can choose your Thanksgiving love-thoughts here,  on our website, or by calling 602-246-1271.
Our Thanksgiving Masterpiece will convey your most sincere good wishes this holiday season!
A custom designed Cornucopia is one of Tina's favorite designs!  Each one is different, special and a beautiful expression of the bountiful year we are hoping for in 2021!
Send our Delicious Fresh Fruit Basket to your family this Thanksgiving.  Loaded with seasonal fresh fruit, hand selected every morning, your family and friends will be thrilled to enjoy this basket of healthy goodies!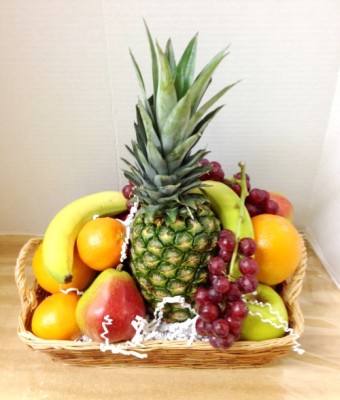 This year, perhaps more than any previous year, we must be thankful for the bounty we have, for our friends and family, and for our health.
We are thankful for YOU, our friends and customers, who have supported us through the years.  Thank you.
Pamela and Tina
Roadrunner Florist, Phoenix, AZ
www.roadrunnerflorist.com
602-246-1271